Als ik nog maar één haarverzorgingslijn mocht kiezen om de rest van mijn leven te gebruiken zou dat absoluut de Mythic Oil lijn van L'Oréal Professionnel zijn. Een heerlijke geur én superfijne producten. Onlangs brachten ze de Mythic Oil Sève Protectrice uit, een verzorging met thermische bescherming.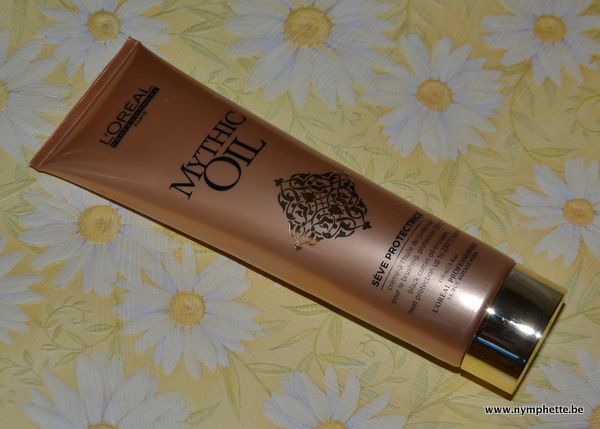 Read the rest of this entry »
Omdat ik 20 September op reis ben vertrokken is dit een kleinere Diary dan anders. Maar er komen zeker nog verslagjes van wat ik allemaal deed in San Francisco en New York!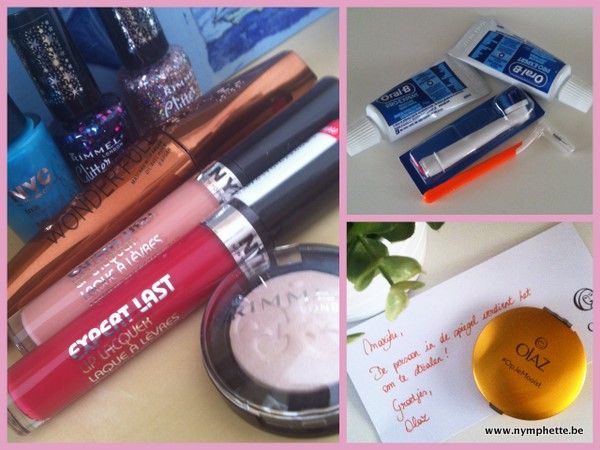 Read the rest of this entry »
De maand September zit er weeral op… Terwijl ik nog volop aan het genieten ben van het prachtige New York toon ik je vandaag mijn favorieten van de afgelopen maand.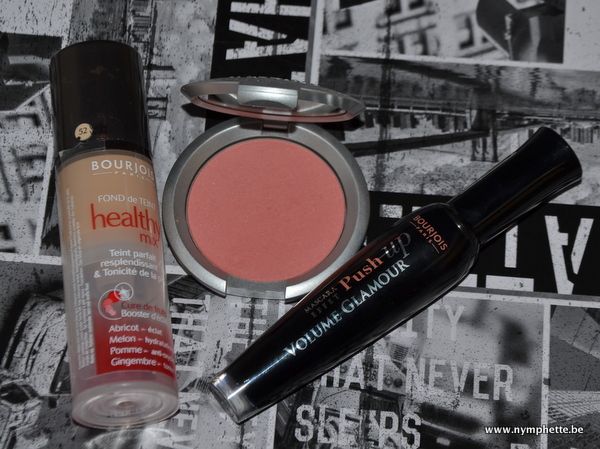 Read the rest of this entry »
In mijn make up stash zitten heel wat mooie items. Make upjes met printjes, met een prachtige verpakking,… Ik toon je vandaag mijn MOOISTE make upjes! Kijk je mee?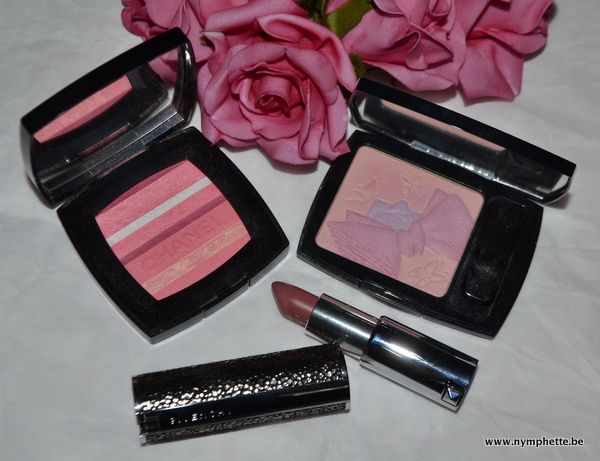 Read the rest of this entry »
Vera van VeraCamilla maakte onlangs een erg leuke tag aan. De 'door beautybloggers gekocht tag'. Ik vond hem erg leuk, en vandaag lees je dan ook mijn antwoorden op de tag!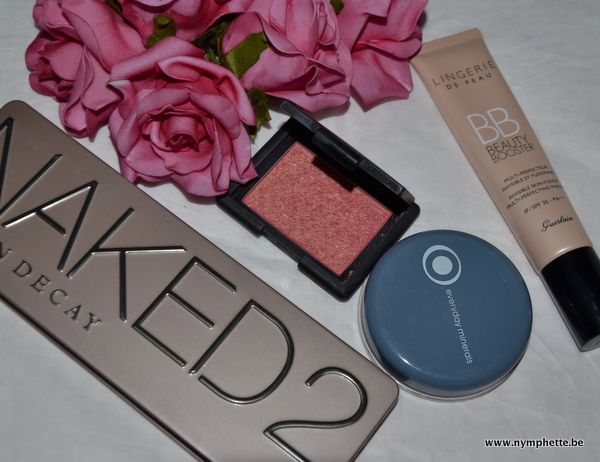 Read the rest of this entry »
Een bodylotion in sprayformaat? Ik was meteen benieuwd toen Vaseline dit uitbracht. Toch kocht ik hem niet meteen, wegens too much stuff. Maar deze zat in de leuke Miss Lipgloss Look Good Feel Better Box. En uiteraard testte ik hem meteen uit. Mijn review lees je vandaag…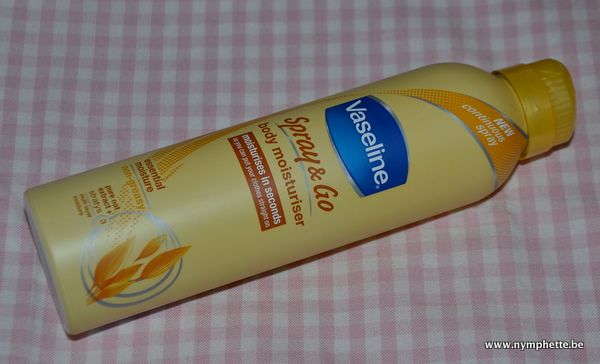 Read the rest of this entry »
Een tijdje geleden toonde ik jullie al de superfijne Douchecrème met rozen van Dr Hauschka. Ze hebben niet alleen fijne bodyproducten, ze hebben ook mooie make up. Zoals dit Eyeshadow Palette met natuurlijke kleurtjes!
Read the rest of this entry »
Als jullie dit lezen ben ik onderweg of al toegekomen in New York! Jeeej!
Iets wat ik de komende dagen altijd bij me zal hebben is de New York Moleskine City Notebook. Ik ben dol op de notitieboekjes van Moleskine en deze City Notebook moest ik dan ook meteen hebben toen ik wist dat ik naar New York ging.
Vandaag geef ik je een kijkje in dit leuke boekje!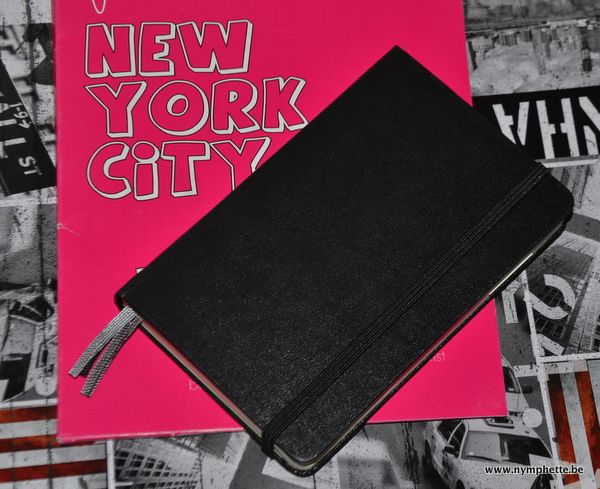 Read the rest of this entry »
Je huid reinigen is héél erg belangrijk, ik doe het dan ook elke ochtend en avond. 's Morgens is dat een snelle reiniging met een micellaire lotion of een reinigingsmelk. s' Avonds gebruik ik net iets meer producten, want ik ben fan van de Double Cleanse methode. En daar vertel ik je vandaag meer over!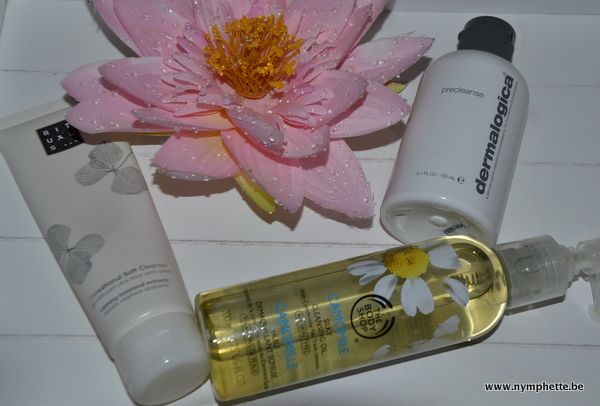 Read the rest of this entry »
Haaruitval, ik had er regelmatig last van. Ik was dan ook meteen enthousiast toen ik zag dat Pantene een Anti-Haaruitval lijn uitbracht. Pantene is mijn favoriete haarverzorgingsmerk uit de supermarkt en ik had dus hoge verwachtingen.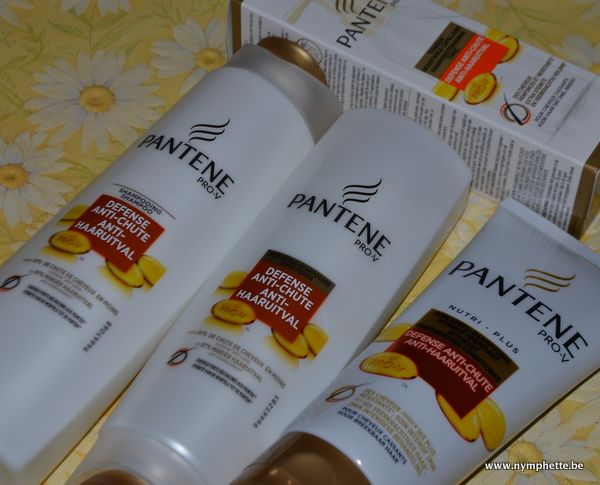 Read the rest of this entry »