De parfum die ik de laatste weken elke dag gebruik? Dat is Kenzo Flower In The Air. Ik vertel er jullie vandaag meer over.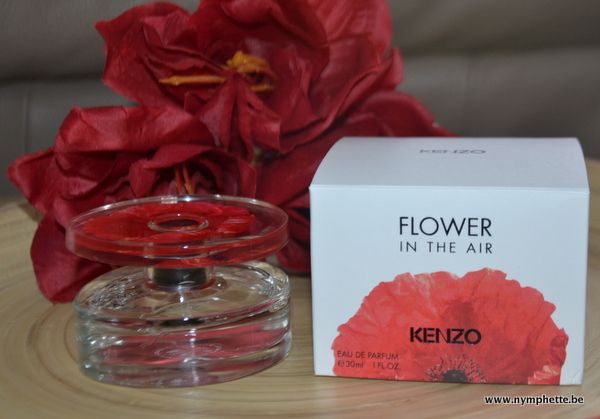 Flower In The Air bevat klaproos, zoals de andere Flower by Kenzo geuren. Verder bevat deze ook geurnoten van framboos, magnolia en gardenia. Het is een bloemige, fruitige en sensuele geur.
De flacon ziet er erg mooi uit met die klaproos op het 'dekseltje'. Flower In The Air is een Eau de Parfum, dus de geur blijft erg lang hangen. Ik ben fan van dit parfum! Het is een frisse bloemengeur die erg vrouwelijk is. Ik word gewoon erg vrolijk van deze geur. Zeker even aan 'snuffelen' als je de volgende keer bij de parfumerie staat! 🙂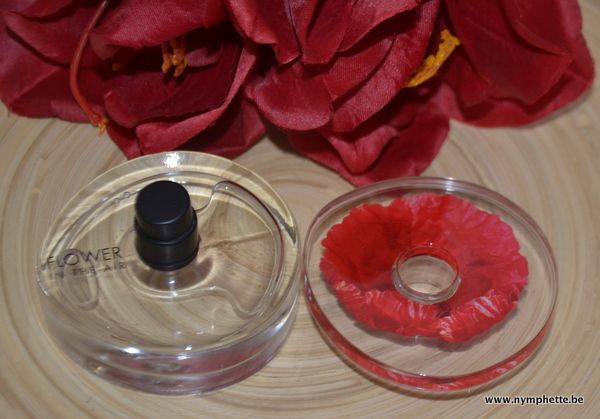 Kenzo Flower In The Air is reeds te koop bij de parfumerie voor € 56 (30 ml) of € 79 (50 ml).
Hou jij van bloemige geuren?
Volg Nymphette op Twitter – Bloglovin – YouTube – Facebook – Instagram