Afgelopen week kreeg ik een erg grote doos van meneer de postbode! Daarin zat een Kerstcadeau voor mijn lieve viervoeters!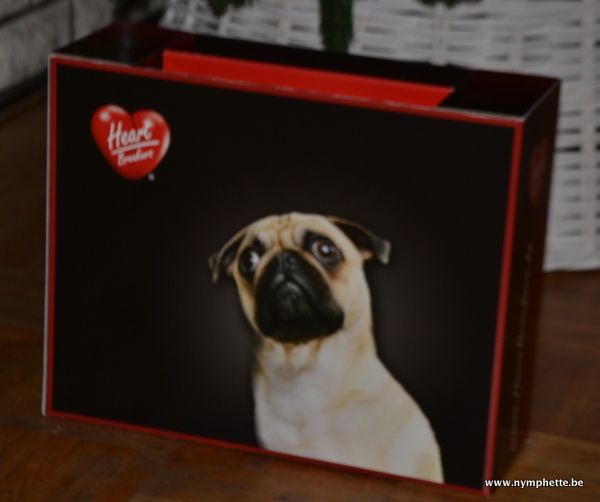 Deze leuke doos komt van Vitakraft, zij stellen een nieuw gamma voor, 'Heartbreakers'. For the LOVE of Cats & Little Dogs. Het gamma Heartbreakers bestaat uit een selectie complete voeding, dat ideaal is voor honden en katten met een gevoelige spijsvertering. Dinner for one day en de snacks Softley bestaan uit 4 smaken (kip, rund, lam wild). Verder heeft Heartbreakers ook nog enkele leuke accessoires zoals dekentjes, T-shirts, poepzakjes en speelgoedjes. Het gamma is verkrijgbaar vanaf midden Januari, maar Daiko & Dushi kregen dus al een preview. 🙂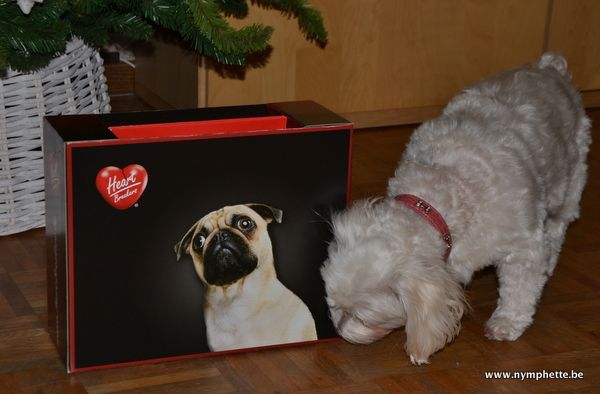 Dushi was meteen nieuwsgierig naar de inhoud en dus maakte ik het pakket snel open…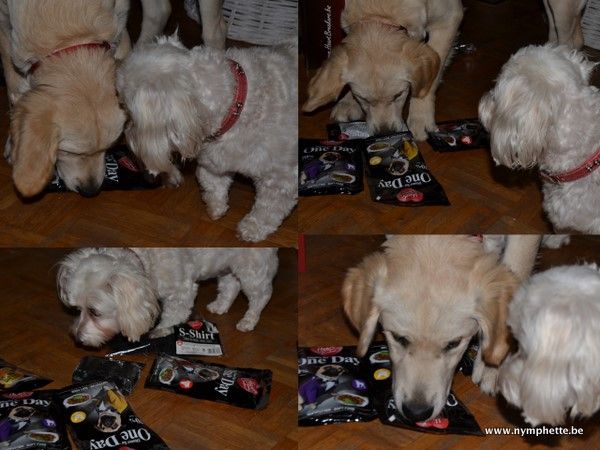 In het pakket zaten heel wat snoepjes, een T-Shirt en een knuffelhartje!
Daiko had al snel gekozen, geen snoepjes voor hem, maar een leuk, pluche hartje met piepgeluid. En dat geeft hij niet meer af… Zo schattig! 🙂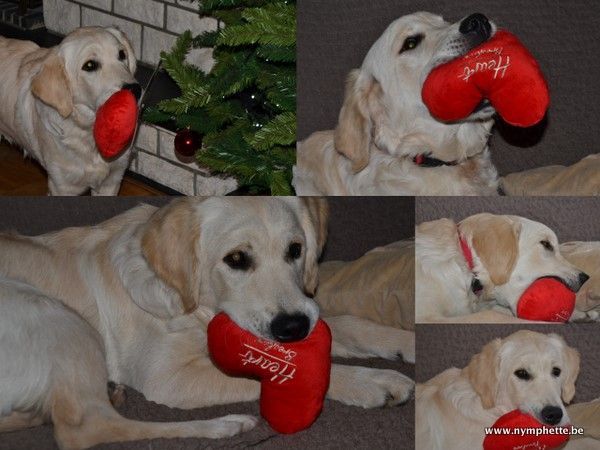 Dank je Heartbreakers & Yapado voor deze leuke verrassing, ook een pootje van Daiko en Dushi! 🙂
Heb jij een Kerstcadeau gekocht voor je huisdieren?
Volg Nymphette op Twitter – Bloglovin – YouTube – Facebook – Instagram