L'Occitane brengt regelmatig Limited Editions uit, denk maar aan die fijne Honey Collectie… Speciaal voor Valentijn hebben ze nu een collectie met  'Red Cherry' geur. Kijk je mee?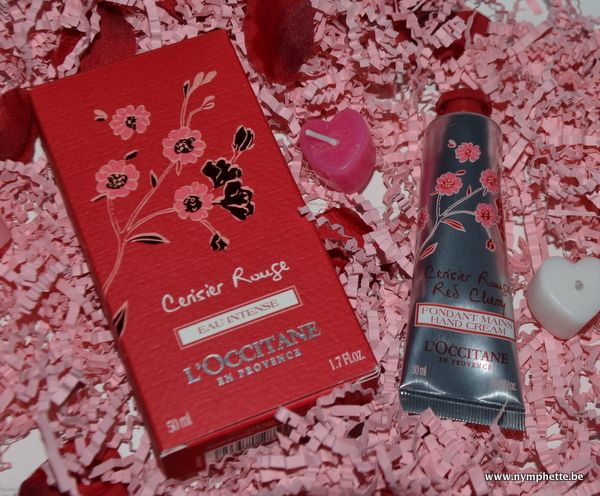 In de 'Red Cherry' of 'Cerisier Rouge' Collectie zitten een aantal producten. Een Eau Intense (€ 45 – 50 ml), een Shower Gel (€ 13,50 – 250 ml), een Beautifying Lotion (€ 21 – 250 ml) en een Hand Cream (€ 7 – 30 ml). Ik testte de Eau Intense en de Handcrème uit!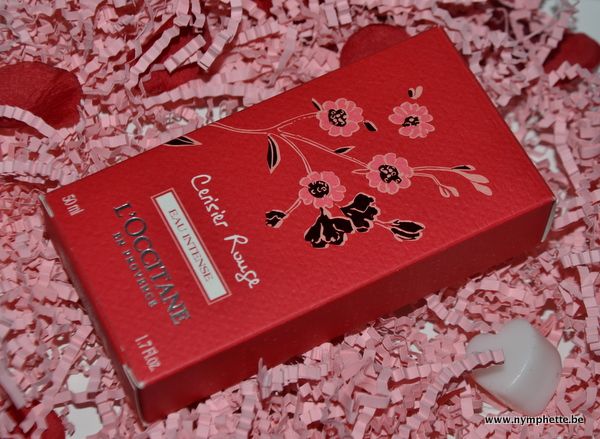 De Cerisier Rouge of Red Cherry geur is een fruitige bloemengeur. Hij bevat geurnoten van citroen, sinaasappel, braam, framboos, lelietjes en uiteraard kersen.
Het flesje heeft een felrode kleur en bevat een tekening van bloemen. Ik vind deze geur erg lekker! Fruitig, bloemig en vooral romantisch. Wat mij betreft een perfecte geur voor Valentijnsdag en de aankomende lente! 🙂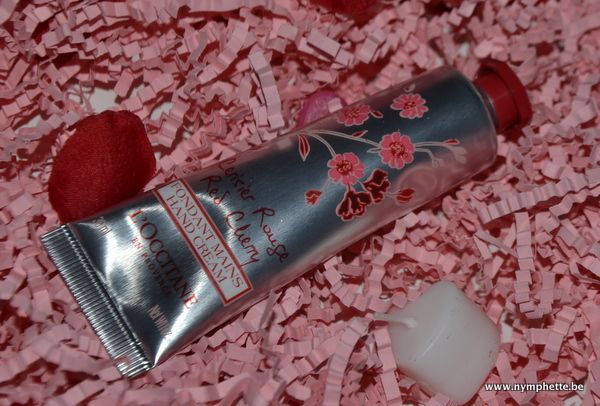 De handcrèmes van L'Occitane zijn mijn absolute favoriet! Ik ben dan ook erg blij dat er regelmatig zo'n speciale geurtjes uitkomen. 🙂 Zoals ik al zei is deze geur fruitig en bloemig. De textuur van deze handcrème is erg fijn, deze handcrème maakt mijn handen superzacht. Dit is zeker geen heel voedende handcrème, meer een lotion die erg fris aanvoelt. Voor de wintermaanden zou ik eerder de Shea Butter variant nemen, maar voor de lente/zomer zal deze handcrème perfect zijn! Zeker met die frisse, fruitige geur!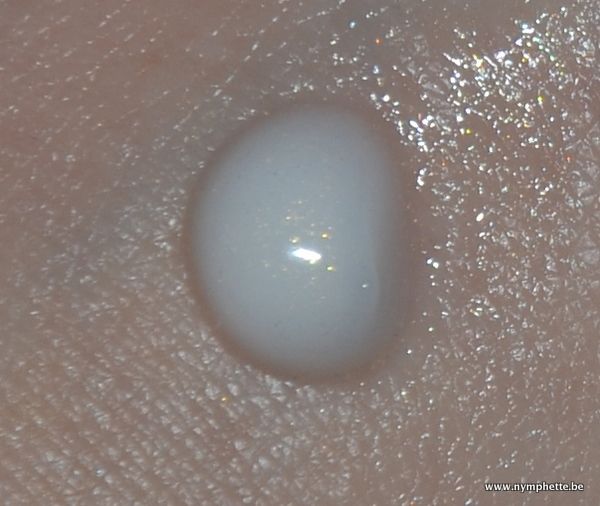 Deze 'Red Cherry' Valentijnscollectie is sinds deze week te koop bij de L'Occitane winkels of op de webshop!
Ben jij benieuwd naar deze geur? Heb jij al eens een handcrème van L'Occitane  getest?
Volg Nymphette op Twitter – Bloglovin – YouTube – Facebook – Instagram