Ik vind het echt heerlijk om op een luie zondag uren blogs te lezen. Ik leer nieuwe producten kennen (oh, de wishlist groeit) en haal er inspiratie uit. Vandaag heb ik weer een leuke blog tip voor jullie!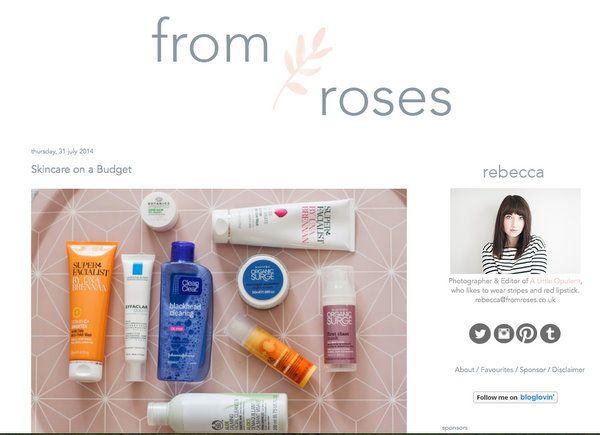 De blog From Roses is een Engelse beauty blog met prachtige foto's en hele fijne artikels! Je leest er maandelijkse favorieten, het beste van een bepaald merk en heel wat tips op make up en skincare gebied. Een aanrader om te volgen! 🙂
Enkele leuke artikels:
– Things To Bear In Mind When It Comes To Blogging
– Another Acrylic Set Up (een kijkje op haar beautytafel)
Ken jij deze blog al?
Volg Nymphette op Twitter – Bloglovin – YouTube – Facebook – Instagram