Tijdens de zomermaanden gebruik ik het liefst producten met zomerse geurtjes, voor een zomers gevoel in de douche. Vandaag zet ik mijn favoriete zomerse doucheproducten op een rijtje!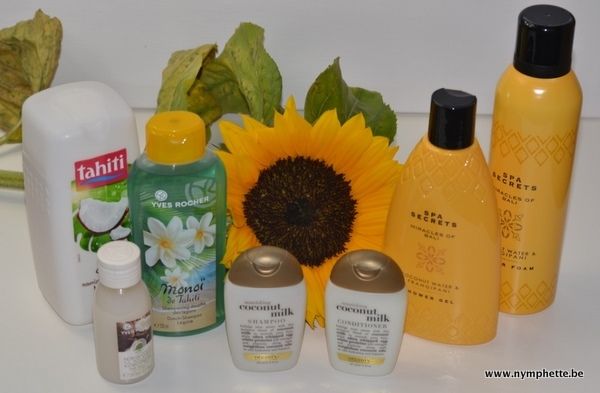 Het ziet er al erg zomers uit zo allemaal bij elkaar. 😉 En dan heb ik het nog niet gehad over de geuren! Voor de zomermaanden kies ik voor de heerlijke geuren van Monoï en kokosnoot. Zo zomers!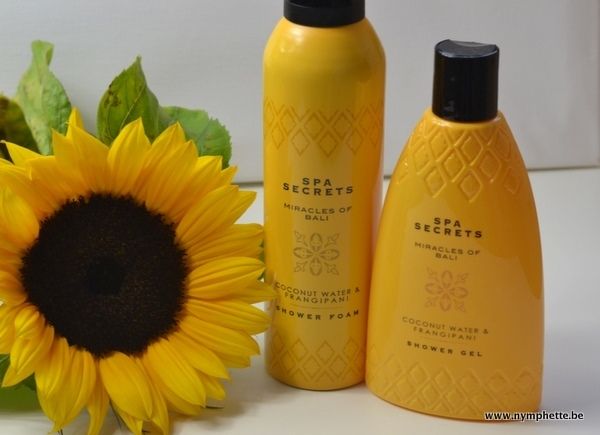 Kruidvat lanceerde enkele weken geleden hun Spa Secrets gamma. De Miracles Of Bali lijn heeft een heerlijke Monoï geur die me meteen deed denken aan de Yves Rocher Monoï producten. Ik had al de Body Cream, maar kocht ook de Shower Foam en de Shower Gel. Fijne texturen én heerlijke, zomerse geur. Aanraders dus!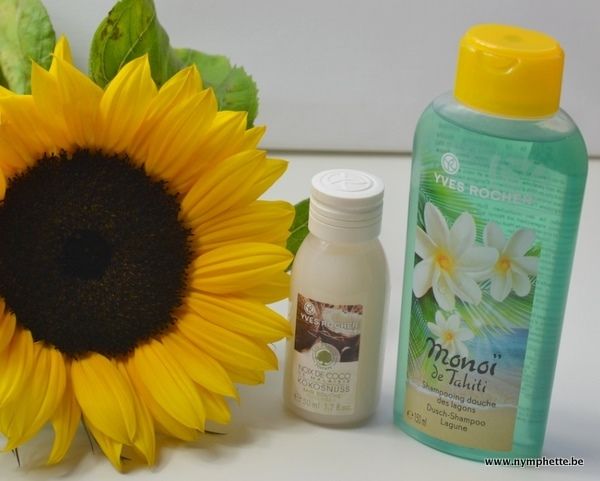 Al jaren favoriet, en elke zomer weer een musthave, is de Monoï de Tahiti douchegel van Yves Rocher. Ook de bodymist (niet op de foto) gebruik ik héél erg graag. Nog een zomerse favoriet van Yves Rocher is de Kokosnoot douchegel en eau de toilette uit de Les Plaisirs Nature lijn.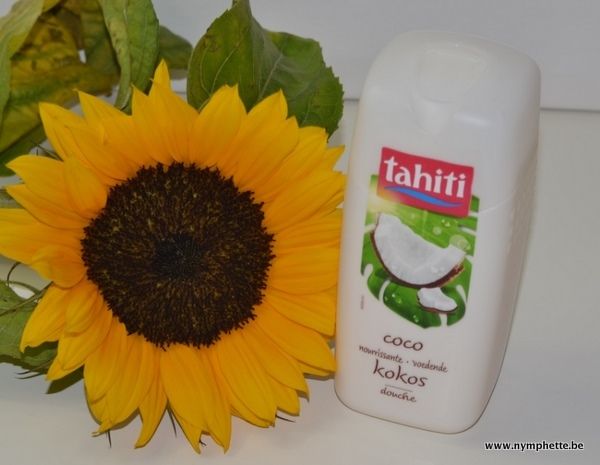 Nostalgie! Deze Tahiti Kokos Douche gebruikte ik als tiener al erg graag en hij blijft superfijn. Een douchegel met een romige textuur, die goed schuimt én heerlijk ruikt. Erg fijn!
Ook mijn haren worden verwend met zomerse producten. De Organix producten met Nourishing Coconut Milk ruiken érg lekker en verzorgen mijn haar prima.
Uiteraard zijn er nog heel wat fijne zomerse producten te koop. Zoals de kokosnoot producten van The Body Shop, of de kokosnoot producten van Inecto.
Welke zomerse producten staan er bij jou in de douche?
Volg Nymphette op Twitter – Bloglovin – YouTube – Facebook – Instagram