The Body Shop heeft hun Voyage Parfum Collectie onlangs vernieuwd. De geuren kregen allemaal een nieuwe verpakking, en er kwam zelfs een nieuwe geur bij. Vandaag doe ik samen met enkele collega bloggers van #BBBcolab een leuke Voyage Collection Tag!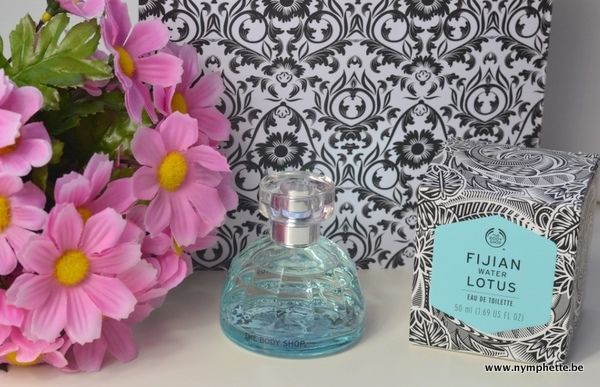 Benieuwd naar mijn geur herinnering? Of wat mijn favoriete geurnoten zijn? Kijk dan zeker even naar het filmpje…
Wat moet je doen om te winnen? 
– Like mijn YouTube pagina!
– Like de BBBcolab YouTube pagina.
– Volg The Body Shop op Instagram.
– Laat een comment achter (op Youtube, onder dit filmpje).
– De winactie loopt tot en met 13 Augustus, de winnaar mag dat weekend een bericht verwachten via YouTube!
Ben je niet zo'n fan van frisse geuren? Dan kan je altijd even kijken op de YouTube pagina's van mijn collega-bloggers, misschien vind je bij hen wil je ideale geur! 🙂
– Laurence
– Bjorn
– Emma
– Caroline
En laat gerust even jouw antwoorden op de vragen achter in de comments! 🙂
Volg Nymphette op Twitter – Bloglovin – YouTube – Facebook – Instagram