Een snijwond, een schaafwond,… een ongelukje is snel gebeurd. Hansaplast en het Belgische Rode Kruis bundelen hun krachten en hebben een erg leuk 'eerste hulpkitje' samengesteld. Bij elke aankoop gaat er trouwens een bedrag naar het Rode Kruis, altijd fijn! Ik geef je vandaag meer info!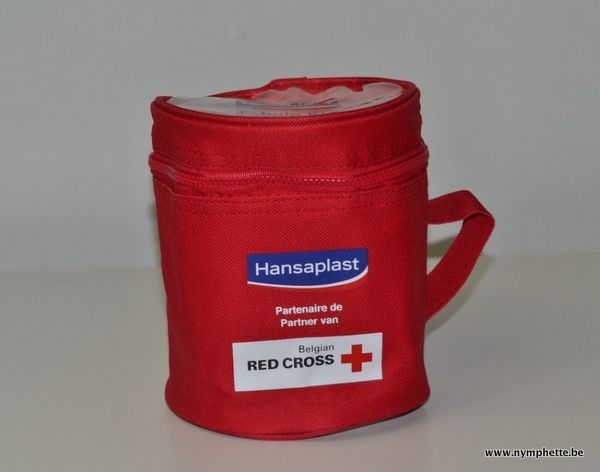 De Eerste Hulpkit zin in een handig tasje en is dus makkelijk om mee te nemen tijdens een daguitstapje, of gewoon als eerste hulpkitje in je auto. Het kitje bevat heel wat praktische dingen om een wonde snel te kunnen verzorgen.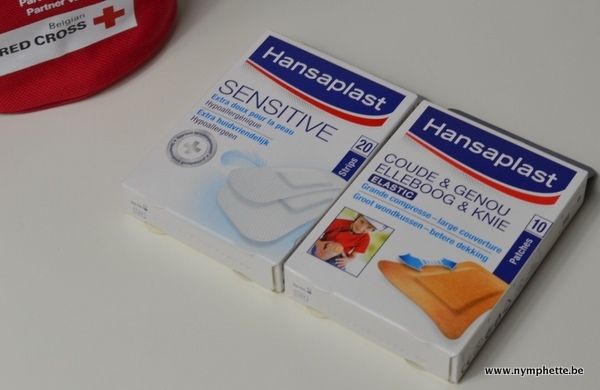 Het Eerste Hulpkitje bevat:
– 1 ontsmettende spray (100 ml), die ontsmet zonder prikken
– 20 ultrazachte en hypoallergene 'Sensitive' pleisters
– 10 Elleboog & Knie strips, grotere kompressen voor betere dekking
– 1 sterk klevende 'Classic' hechtpleister
– 1 elastisch glasverband dat zich aanpast aan beweging.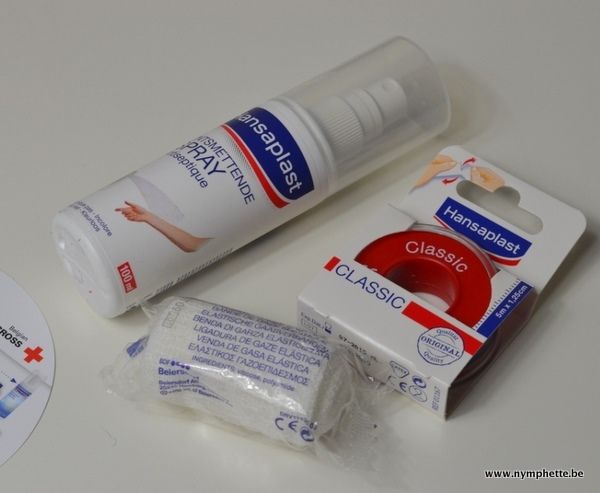 Bij elk verkocht setje gaat er € 1,50 naar het Belgische Rode Kruis. Met deze opbrengst organiseert het Rode Kruis regelmatig 'Eerste Hulpopleidingen' voor jeugdleiders. Ik vind het altijd fijn om een goed doel te steunen, en al zeker als je er iets leuks voor in de plaats krijgt!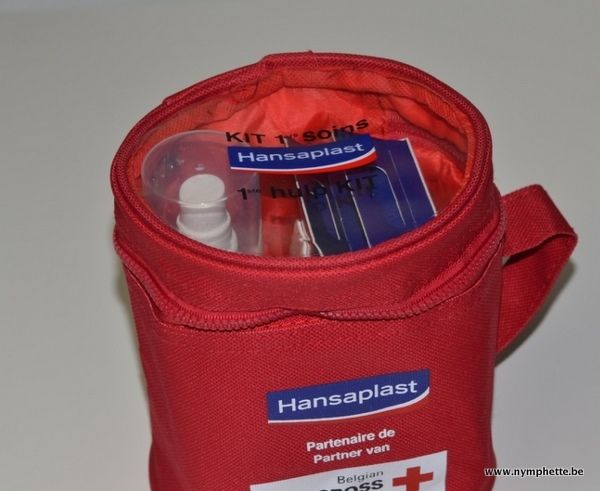 De eerste hulpkit van Hansaplast en het Rode Kruis is reeds te koop in de supermarkt of het Kruidvat voor € 14,99.
Ga jij dit Eerste Hulpkitje aankopen?
Volg Nymphette op Twitter – Bloglovin – YouTube – Facebook – Instagram