Volgens mij heeft iedereen wel een Labello in zijn handtas zitten, toch? Labello's zijn al jaren bekend en regelmatig komen er nieuwe smaken of kleurtjes bij. Altijd fijn! De nieuwste Labello's zijn de Care & Colour, lippenbalsems die verzorgen, maar ook een kleurtje achterlaten. Kijk je mee?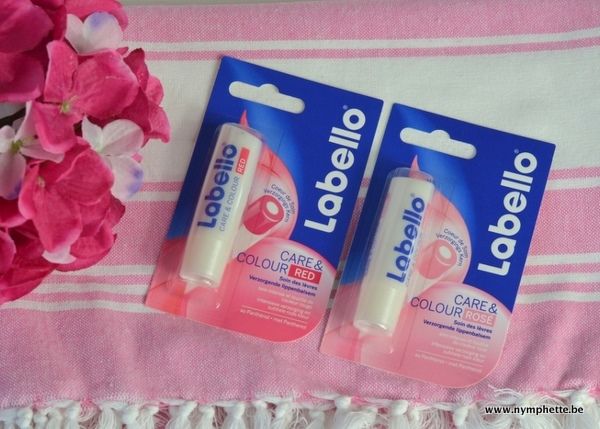 De nieuwe Labello Care & Colour lippenbalsems gaan je lippen intens hydrateren en ze geven je lippen een subtiel kleurtje. Er zijn 3 varianten: Rosé, Red of Nude. Ik toon je vandaag de Rosé en de Red Care & Colour Lipbalms!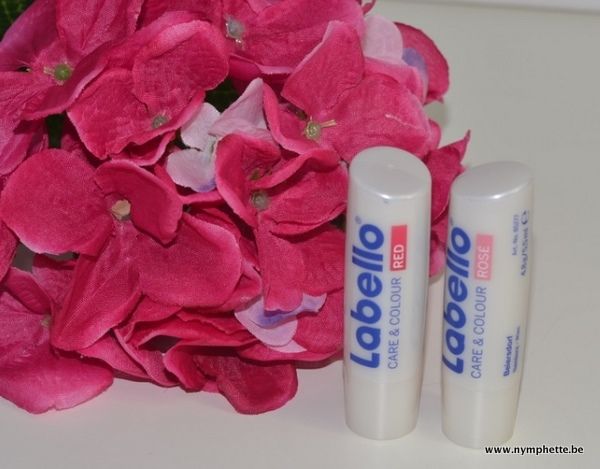 De Care & Colour Lippenbalsems bevatten Panthenol en Glycerine, wat je lippen intens gaat hydrateren. Ook bevatten ze Karitéboter, wat je lippen zacht en soepel houdt. Zachte pigmenten zorgen dan weer voor het subtiele kleurtje.
De Rosé Care & Colour Lipbalm geeft je lippen een zachtroze kleurtje dat voor mijn lichte huidskleur erg mooi is. Heb je een mooi gebruinde teint? Dan zou deze wel eens iets té licht kunnen zijn voor jou. De Red Care & Colour Lipbalm is dan weer geschikt voor iedereen. Deze geeft je lippen een roze tint, erg mooi! Zo'n my lips but better kleurtje!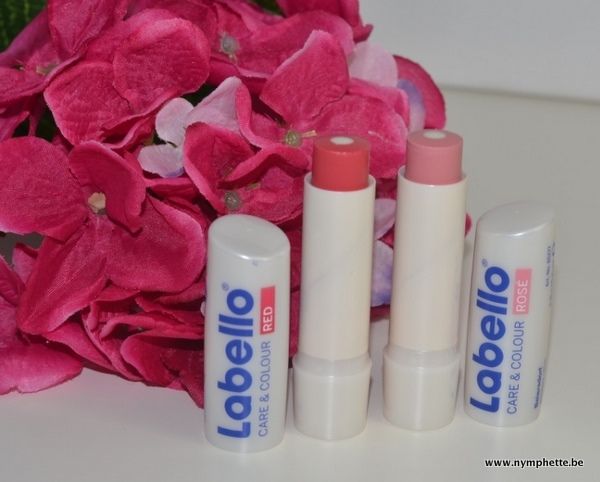 Ik vind beide lippenbalsems erg fijn! Ze hebben een fijne textuur, voelen zacht aan op je lippen én laten een mooi, subtiel kleurtje achter op je lippen. Top!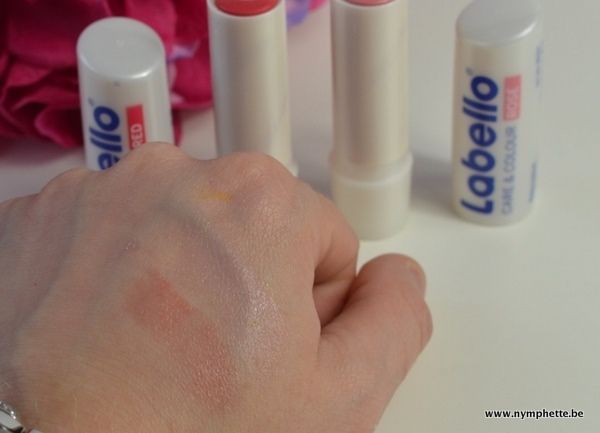 Labello Care & Colour Red – Rosé 
De nieuwe Labello's Care & Colour zijn reeds te koop in je supermarkt of bij Kruidvat voor € 3,99 / stuk.
Welke Labello heb jij in je stash zitten?
Volg Nymphette op Twitter – Bloglovin – YouTube – Facebook – Instagram