20 jaar geleden werd Nivea Soft gelanceerd in België, en de frisse crème veroverde al snel het hart van jong en oud. Het product is zo populair dat er elke 15 seconden een potje word verkocht. Dit jaar viert Nivea Soft haar 20e verjaardag en ik kreeg een potje toegestuurd met mijn naam op. Zo leuk!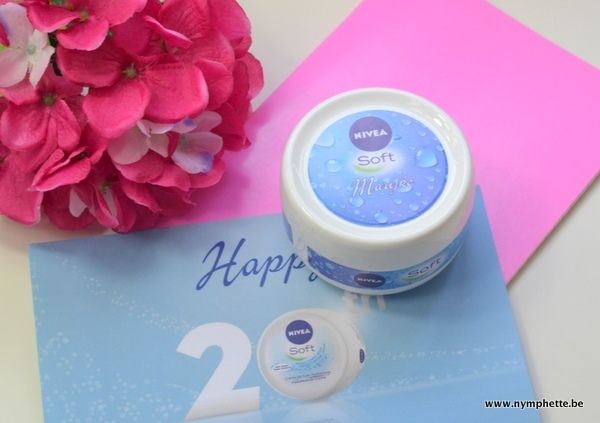 De Nivea Soft crème staat al jaren gekend voor zijn fijne textuur en werking. De crème bevat voedende Jojoba olie en Vitamine E, die je huid meteen gaat hydrateren en verzachten. De lichte textuur zorgt ervoor dat de crème snel in je huid dringt.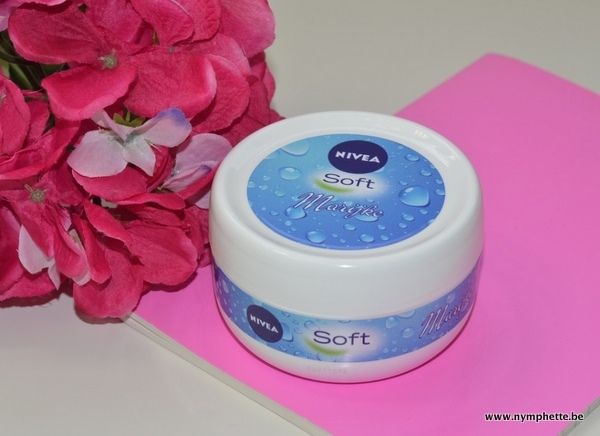 De Nivea Soft kan gebruikt worden voor de dagelijkse verzorging van het lichaam, het gezicht, de handen, de voeten,… Een multifunctioneel product dus! Ik gebruik hem het liefste als bodylotion, of als hand- of voetcrème. Ik heb hem nog niet getest op het gezicht, maar daar kan je deze dus ook voor gebruiken.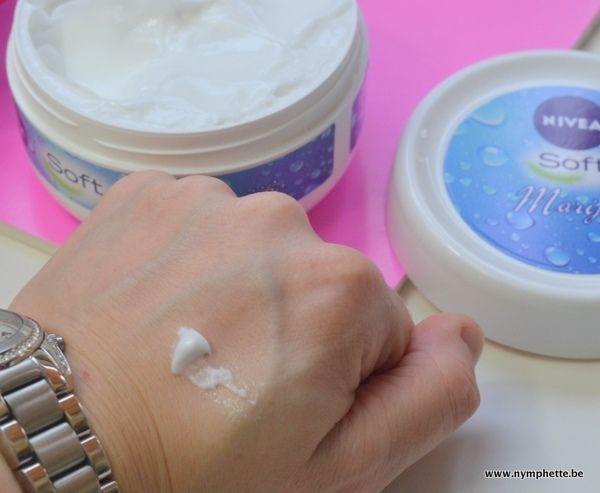 Wil jij ook zo'n persoonlijk Nivea Soft potje? Dan kan je meedoen aan de wedstrijd op de Nivea Facebookpagina. Succes!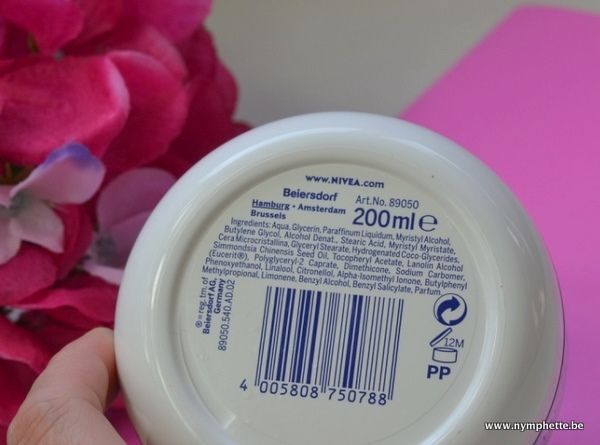 Ingrediënten Nivea Soft 
De Nivea Soft is te koop bij de supermarkt en het Kruidvat voor € 4,29. Er is ook een tube (75 ml) te koop voor € 3,39, die is handig voor in de handtas.
Heb jij deze Nivea Soft al gebruikt?
Volg Nymphette op Twitter – Bloglovin – YouTube – Facebook – Instagram