Wie is er niet dol op de leuke Disney film Frozen? Ook Lush is fan, want zij lanceerden een Frozen Bath Bomb! Een blauwe bruisbal, met zilveren glitters en een héérlijk ontspannende geur. Ik vertel je er vandaag meer over!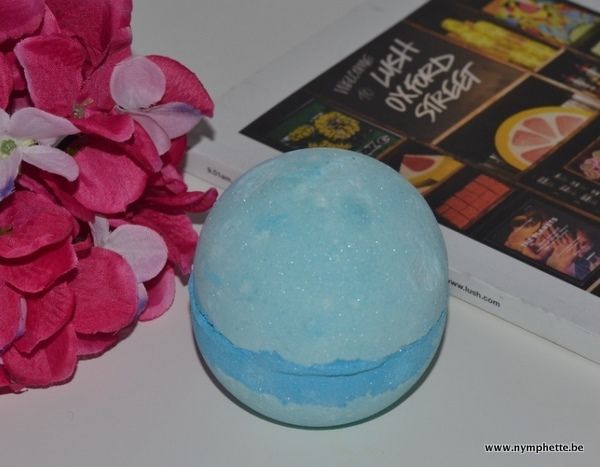 Do you want to have a bath bomb? Do you want to splash and play? Enjoy the most magical soak in the kingdom with this shimmering blue bath bomb, which spills out rolling snowdrifts of silver lustre. If your day's felt like a series of doors in your face, this shiny, sky blue bomb filled with sparkle provides the perfect fairytale ending. Step in, take a deep breath and let it go.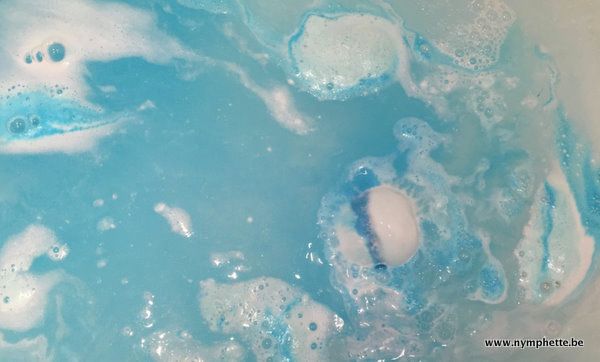 De Frozen Bath Bomb ziet er echt prachtig uit, lichtblauw met zilveren glitters. Hij bevat Tunesische neroli, roos uit Turkije en grapefruit uit Cyprus. Een héérlijke, frisse geur! Voor de Lush kenners, het is dezelfde geur als het haarparfum Happy Happy Joy Joy. Wanneer je deze bruisbal in je badwater gooit, merk je meteen dat deze snel opbruist. Hij geeft je badwater een blauwe kleur, met zilveren glittertjes en een romig wit schuimlaagje. De glitterdeeltjes blijven wel een beetje achter op je huid en douche, even naspoelen dus!
Ik vind dit echt een betoverende bruisbal! 🙂 Hij werkt héérlijk ontspannend en laat je badwater er leuk uitzien. Ik ben fan en ga deze zeker nog eens opnieuw kopen!
De Frozen Bath Bomb was eerst enkel te koop in de Oxford Street winkel in London, maar ondertussen is hij ook gewoon bij ons te koop. Gelukkig maar, want deze is fantastisch! De Frozen Bath Bomb is te koop voor € 5,95.
Heb jij deze Frozen Bath Bomb al getest?
Volg Nymphette op Twitter – Bloglovin – YouTube – Facebook – Instagram