Ik luister graag naar muziek, zowel tijdens het bloggen als bv. op een trein/bus ritje. Een hoofdtelefoon is dus echt wel een musthave voor mij. Onlangs kreeg ik een mailtje met de vraag of ik de Beats by Dr.Dre headphones wou uittesten. Tuurlijk! Ik hoor er niets dan goeds over en was dus benieuwd om ze zelf ook eens uit te testen. Vandaag review ik dit handige accessoire!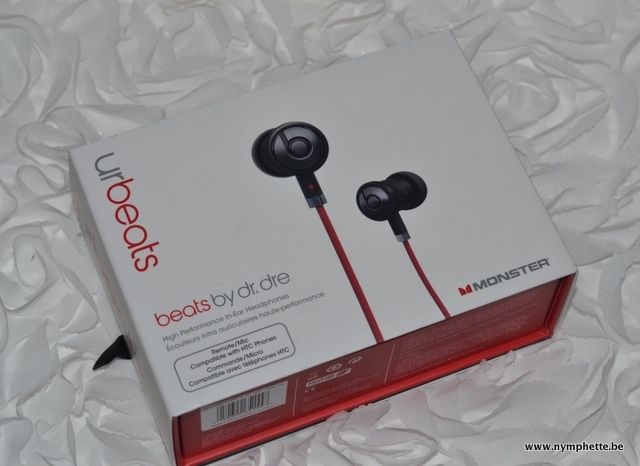 Ik kreeg de urBeats headset toegestuurd om uit te testen, en die zit verpakt in een doosje met allerlei accessoires. De Beats by Dr. Dre hoofdtelefoons staan al jaren bekend voor hun uitstekende kwaliteit.
De oortjes zijn niet alleen geschikt om muziek te luisteren, ze hebben ook een ingebouwde microfoon dus je kan deze ook gebruiken als carkit in je auto. Je kan eenvoudig schakelen tussen muziek en inkomende gesprekken. Je kan de urBeats oortjes overal mee naar toenemen door het bijgeleverde zakje, zo geraakt de kabel ook niet in de knoop. 😉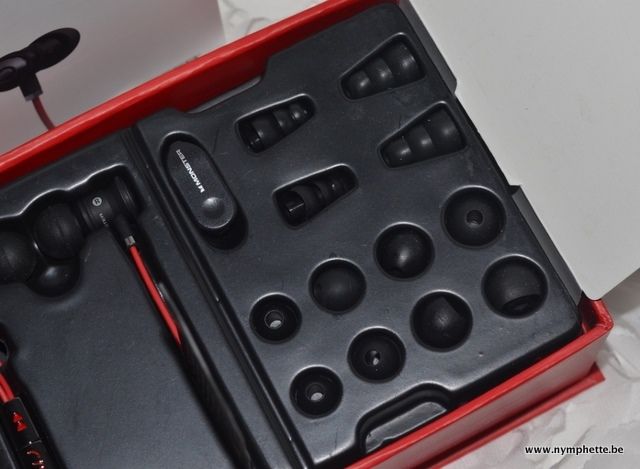 In de verpakking vind je niet alleen de urBeats hoofdtelefoon, maar ook een handige bewaaretui en enkele extra opzetstukjes zodat de oortjes perfect aan te passen zijn voor jouw oren. Zo krijg je een optimaal draagcomfort. Ik ben fan van deze oortjes en stop ze altijd in mijn handtas! Zo heb ik altijd een carkit én hoofdtelefoon bij de hand. Twee in één dus!
De Beats by Dr. Dre Headphones zijn te koop op deze webshop voor € 69,99. Normaal kosten ze € 99,95, dus dit is een fijne aanbieding! Ze zijn niet heel goedkoop, maar de kwaliteit is echt wel super! Soms vergeet ik zelf dat ik ze in heb. 😉 Op de webshop verkopen ze trouwens ook leuke iPhone of Samsung Galaxy S7 Edge hoesjes.
Gebruik jij ook zo vaak headphones?
Volg Nymphette op Twitter – Bloglovin – YouTube – Facebook – Instagram