Dat MAC prachtige make upjes verkoopt weten we allemaal al wel. Vooral in hun Limited Editions! De Lustre Drops zitten al jaren in de collectie, maar had ik nog nooit uitgetest. Tot nu, want ik kreeg de Lustre Drops in de kleur 'Pink Rebel', uit de Future MAC Collectie.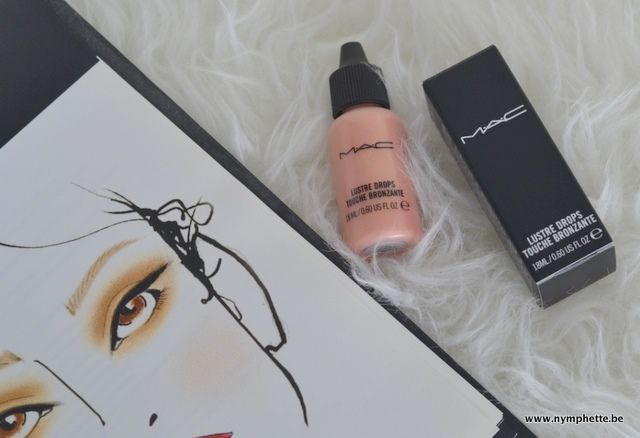 Lustre drops zijn kleine flesjes met vloeibare highlighter. De lustre drops zijn op waterbasis en brengen ontzettend zacht aan op je huid. Creëert een natuurlijke highlight, met een glanzende finish. Je kan deze Lustre Drops ook mengen met bv. je foundation of bodylotion voor een stralende teint.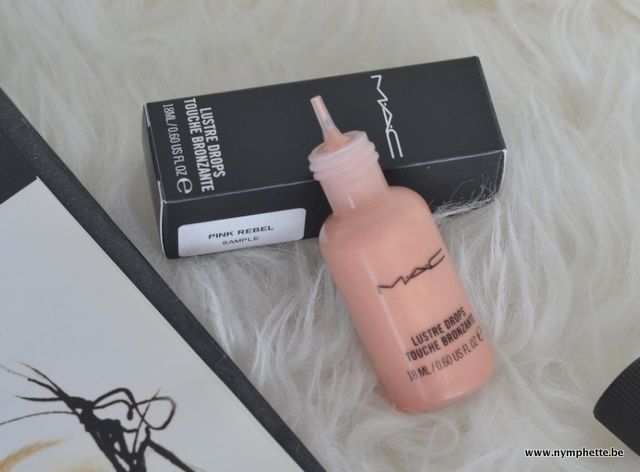 De Lustre Drops zitten verpakt in een flesje van 18 ml, met een handige opening zodat er niet te veel product uit de verpakking komt. 18 ml lijkt misschien niet zo heel veel, maar deze is zo zuinig, dat je er echt wel lang mee doet. Het is een vloeibare highlighter die makkelijk aan te brengen is met je vingers. Enkele stipjes zetten, en dan in je huid blenden met je vingers of een kwast.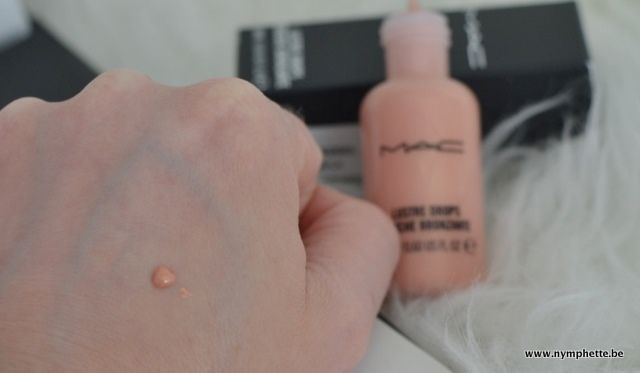 Pink Rebel heeft een champagne roze kleur met een gouden glansje. Het is best een subtiele highlighter, maar toch krijg je een mooie champagne roze glow op je wangen. Ik ben fan! Hieronder zie je hem in mijn huid geblend…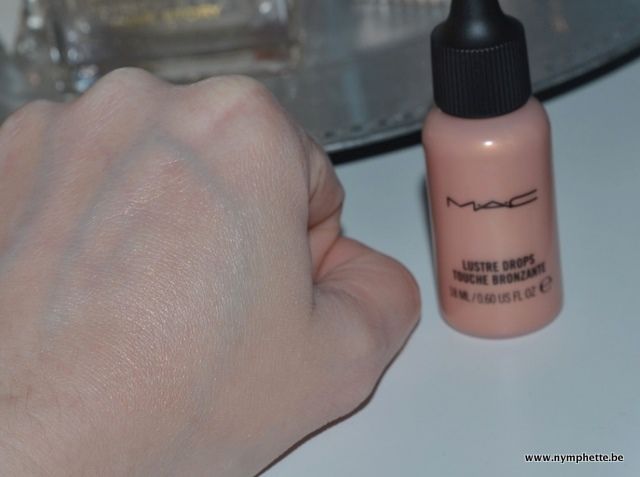 De MAC Lustre Drops zitten vaak in Limited Edition Collecties en zijn te koop voor € 20. Deze 'Pink Rebel' is helaas al uitverkocht op de webshop, maar misschien kan je hem wel nog kopen in de MAC winkels. De andere kleur uit de collectie 'Barbados Girl' is wel nog te koop op de MAC webshop.
Wat is jouw favoriete highlighter?
Volg Nymphette op Twitter – Bloglovin – YouTube – Facebook – Instagram