Make upjes opmaken, het gaat meestal niet zo vlot, zeker als je flink wat make up hebt. Vorige maand startte ik de Project Pan That Make Up Challenge, en vandaag geef ik je een update. Hoe gaat het? Zijn er al make upjes op? Je leest het vandaag!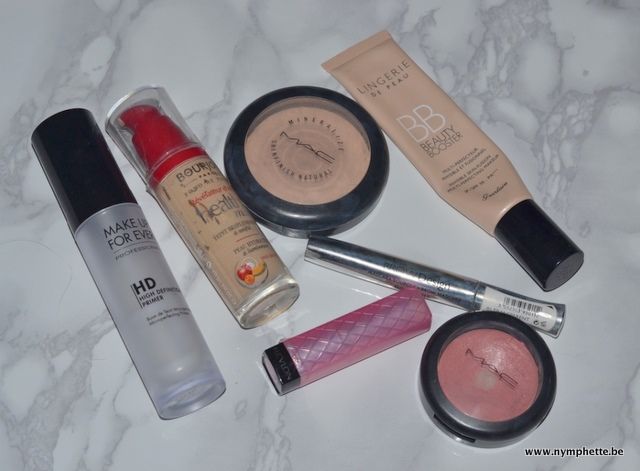 Dit zijn de zeven make upjes waar ik mee startte een maand geleden. De Make Up For Ever Primer gebruik ik nog steeds elke dag, en ik denk dat er toch weer flink wat uit is. De Bourjois Healthy Mix Foundation heb ik niet zo heel vaak gebruikt, *oops*. Daar moet ik deze maand verandering in brengen. 😉 De Bourjois Brow Design gebruik ik ook nog steeds elke dag, dus die gaat binnen enkele weken ook wel leeg zijn gok ik. De Revlon Lip Butter heb ik te weinig gebruikt, dit artikel is dus een goede wake up call! De MAC Cream Blush in de kleur Ladyblush heb ik best vaak gebruikt, maar ik vraag me af hoe je dit ding ooit opkrijgt. Hihi!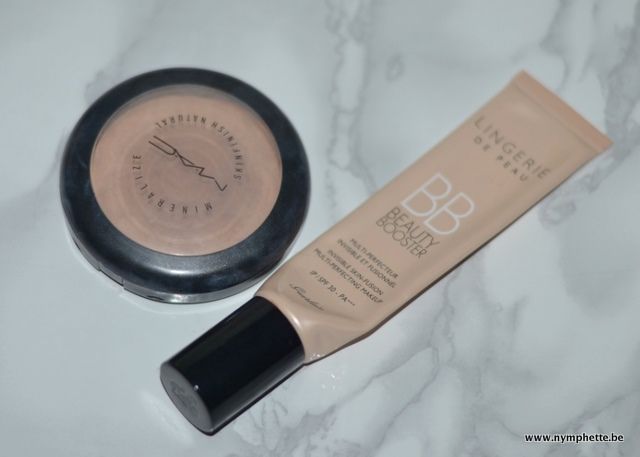 Maar er zijn dus twee make upjes opgemaakt! Mijn MAC MSF Natural heeft de pan flink geraakt, en het beetje poeder dat nog aan de zijkanten zit krijg je bijna niet op je kwast. Deze kan dus de vuilbak in. Ook de Guerlain Lingerie de Peau Beauty Booster is helemaal op. Dit is zo'n fijne BB Cream met écht een goede dekking. Dit zijn trouwens wel twee favorieten die ik al opnieuw gekocht heb! 🙂
Uiteraard ga ik verder met deze Project Pan That Make Up Challenge! Ik voeg zelfs twee nieuwe make upjes toe, het Chanel Les Beiges Healthy Glow Powder en de 2B Hydrostick lippenbalsem.
Volgende maand een nieuwe update, met hopelijk opnieuw enkele opgemaakte make upjes!
Heb jij onlangs nog een make up item opgemaakt?
Volg Nymphette op Twitter – Bloglovin – YouTube – Facebook – Instagram