Zondag, de ideale dag om lekker te onstpannen! Nu het buiten weer wat kouder wordt is er niets fijner dan uren in de badkamer door te brengen voor een pampering routine. Of gezellig op de bank naar een filmpje kijken. Hoe dan ook, zondag dient om te ontspannen  na een drukke werkweek. En hoe kan je beter ontspannen dan met de Ritual Of Dao Collectie van Rituals?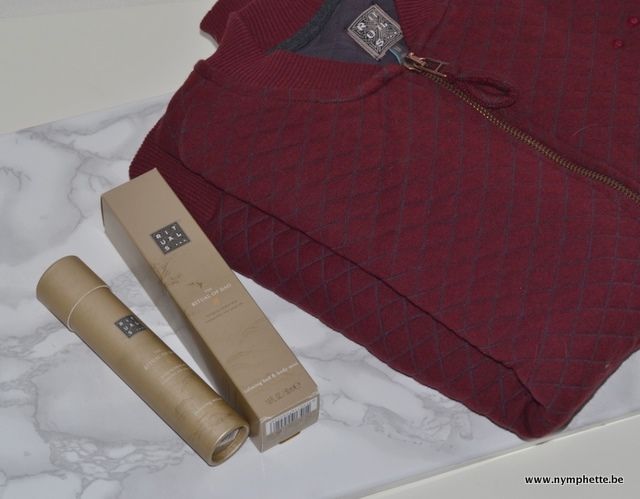 Ik ben al jaren fan van deze heerlijke ontspannende en rustgevende geur. Ik was dus blij verrast toen ik deze fijne producten kreeg toegestuurd. De cardigan die je ziet op de foto is trouwens van de Rituals Kledingcollectie. Ideaal met deze frissere temperaturen…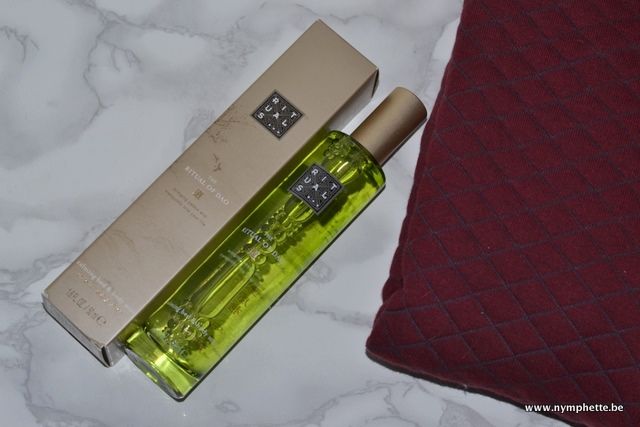 Van deze Calming Bed & Body Mist heb ik al flink wat flesjes opgemaakt. Het blijft mijn favoriete geur om te ontspannen. Ik spray hem dan ook élke avond voor het slapen gaan op mijn hoofdkussen en het duurt niet lang voor ik in dromenland ben. Ik kan niet meer zonder deze!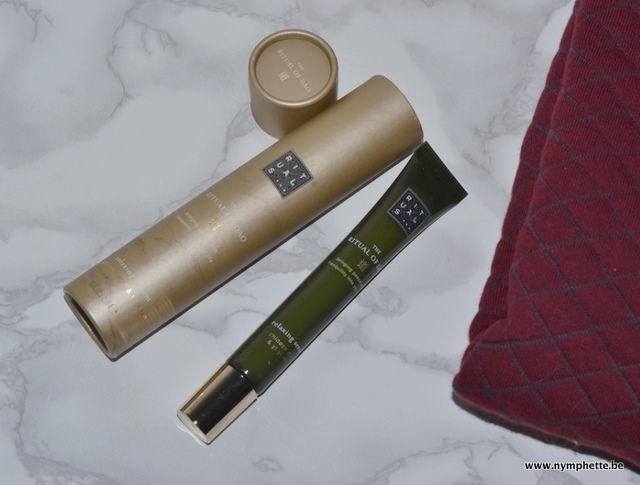 Het Ritual of Dao Relaxing Serum zit in een kleine tube en is dan weer ideaal om altijd bij je te hebben. Dit serum verkoelt en ontspant bij stress of vermoeidheid. Stress op het werk, in het verkeer? Gewoon een kleine hoeveelheid inmasseren op je slapen en deze lichte crème ontspant meteen. Ook verhoogt deze opnieuw je concentratie. Deze gaat meteen in de handtas, voor wat ontspanning onderweg. 😉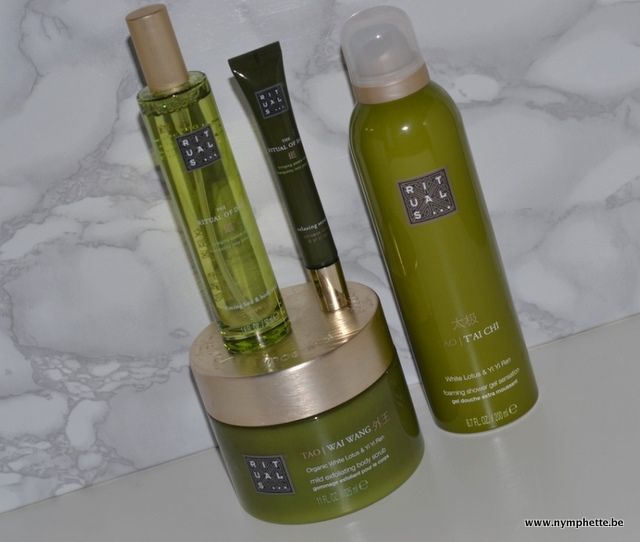 Rituals heeft nog heel wat andere fijne producten in het Ritual Of Dao gamma. Ik hou van de geur en heb dan ook heel wat producten uit dit gamma in mijn badkamer staan. 😉 Héérlijk!
Ken jij deze héérlijke Rituals geur al? Ook zo'n fan?
Volg Nymphette op Twitter – Bloglovin – YouTube – Facebook – Instagram