La Roche Posay is één van mijn favoriete skincare merken. Ik was dan ook meteen enthousiast toen ik deze huge fles van hun nieuwe micellaire lotion kreeg toegestuurd.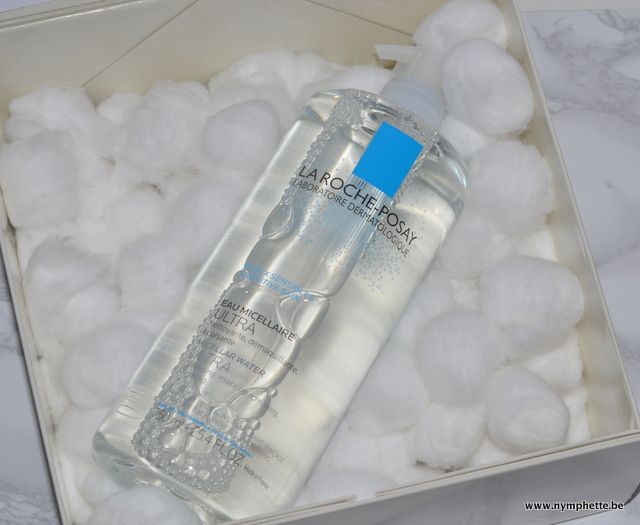 De Eau Micellaire Ultra heeft een fysiologische pH en is zeer geschikt voor de gevoelige huidjes. Deze micellaire lotion reinigt de huid, verwijdert make up en kalmeert de huid.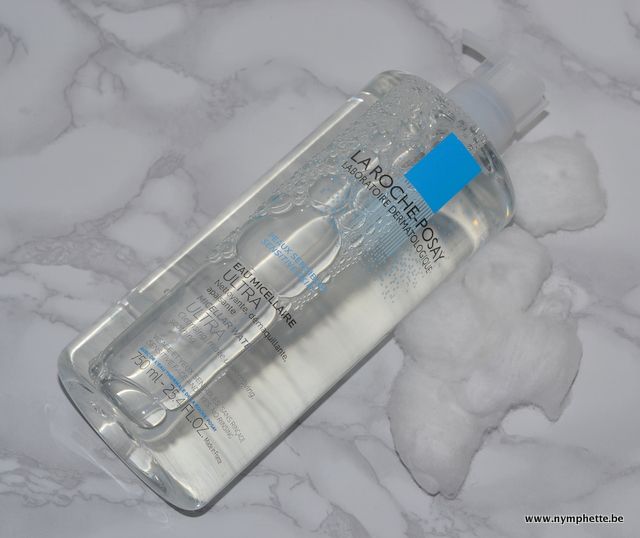 Ik gebruik de micellaire lotion nu al enkele weken om mijn make up te verwijderen, maar ook om 's morgens mijn huid snel te reinigen. Hij reinigt mijn huid, verwijdert lichte make up en kalmeert mijn huid ook. Ik breng hem aan op een wattenschijfje en ga hiermee over mijn gezicht. Hij reinigt goed, zonder mijn huid uit te drogen of te irriteren. Ik kreeg de grote fles van 750 ml toegestuurd en die heeft ook een handig pompje. Ik vind deze micellaire lotion énorm fijn en kan hem zeker aanraden!
De La Roche Posay Eau Micellaire Ultra is reeds te koop bij de apotheek voor € 20,90 (750 ml), € 16,70 (400 ml) of € 15,50 (200 ml).
Gebruik jij vaak een micellaire lotion?
Volg Nymphette op Twitter – Bloglovin – YouTube – Facebook – Instagram