Ik gebruik al enkele jaren een Tangle Teezer haarborstel en ben er erg tevreden over. Maar onlangs zag ik in een filmpje van Lily Pebbles dat zij The Wet Brush nog fijner vindt! Dat maakte me benieuwd en dus bestelde ik The Wet Brush in een mooie roze kleur. Vandaag vertel ik je welke van de twee mijn voorkeur heeft!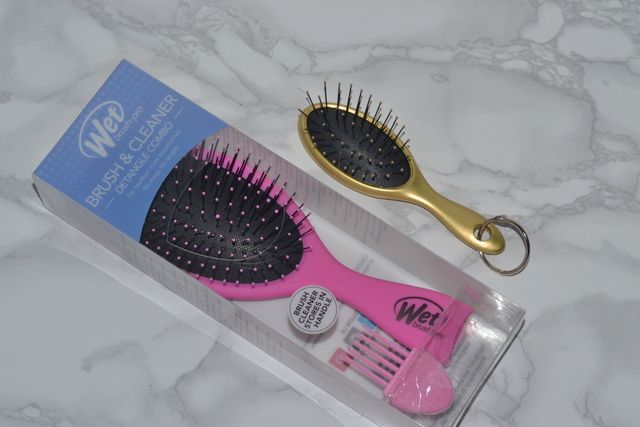 Voor wie dit soort haarborstels nog niet kent, zowel de Tangle Teezer als The Wet Brush zijn zéér geschikt om het haar te ontklitten. Bv. na het wassen van je haar als het nog nat is, of wanneer je door de hevige wind gefietst hebt. Maar je kan ze uiteraard ook gebruiken als een gewone haarborstel, om je haar te borstelen.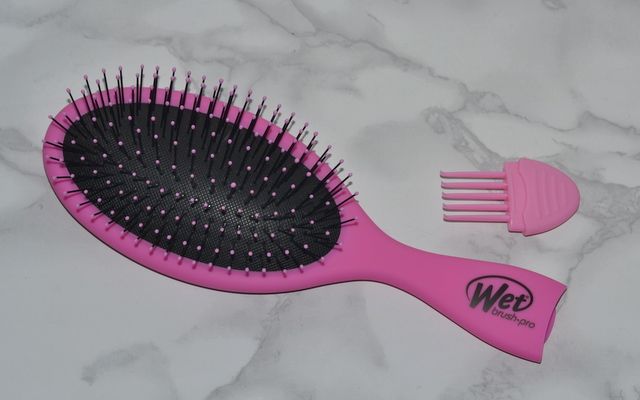 The Wet Brush ziet eruit als een gewone haarborstel, alleen heeft hij aan de onderkant een mini kammetje zitten om de vastgeklitte haren uit je haarborstel te verwijderen. Handig! The Wet Brush bevat de IntelliFlex technologie waardoor de borstel moeiteloos door zowel nat als droog haar gaat en je haar pijnloos ontklit zonder dat je aan de borstel moet trekken. De SofTips aan de uiteinden van de borstel zorgen ervoor dat de doorbloeding van de hoofdhuid wordt gestimuleerd.
Ik ben héél enthousiast over deze Wet Brush en vind hem nét iets fijner dan de Tangle Teezer. Deze ligt, door zijn vorm, net iets fijner in de hand dan de Tangle Teezer. Echt, je wil niet weten hoe vaak mijn Tangle Teezer al door de lucht is gevlogen tijdens het borstelen. 😉 Ik merk ook dat deze bij het borstelen iets zachter aanvoelt. Ik ben fan!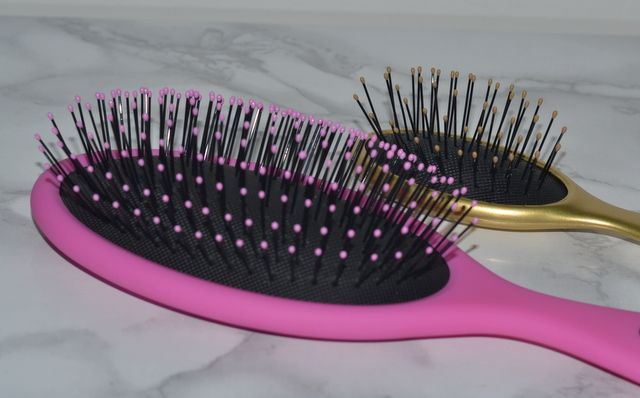 Ik kocht The Wet Brush op Boozyshop en betaalde er € 14,95 voor. Er zijn heel wat verschillende kleuren en/of printjes te koop van deze The Wet Brush. Op dit moment is er nog een leuke actie waarbij je een gratis mini Wet Brush krijgt bij aankoop van een Wet Brush. Handig voor in de handtas!
Welke haarborstel gebruik jij?
Volg Nymphette op Twitter – Bloglovin – YouTube – Facebook – Instagram