Enkele weken geleden kreeg ik zo'n leuk pakketje van Beauty Kitchen! Speciaal voor Kerst komen ze met een kit om je eigen beauty producten mee te maken! Ik was meteen enthousiast en toon jullie vandaag graag de inhoud van de kit en mijn zelfgemaakte producten!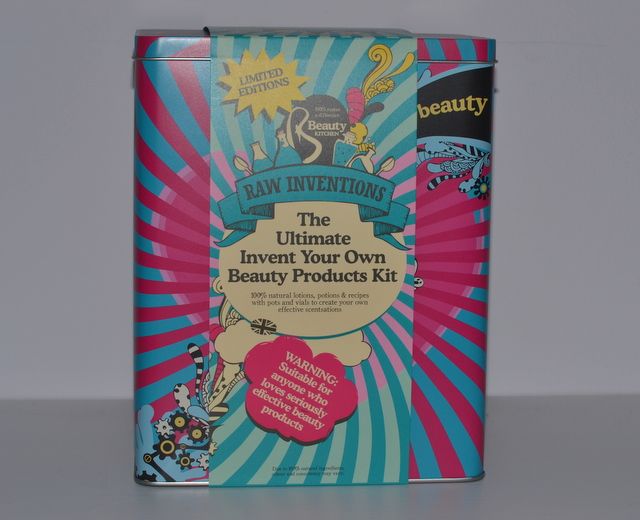 The Ultimate Invent Your Own Beauty Products Kit zit verpakt in een erg leuk blik dat je perfect kan bewaren voor leuke spulletjes.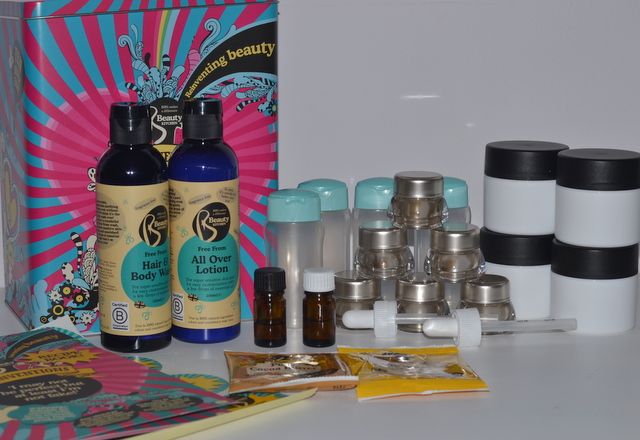 In deze kit zit een receptenboekje, een lotion (200 ml), een wash (200 ml), 6g beeswax, 16g cocoa butter, 4ml Inspire Me Essential Oil, 4ml Abyssinian Oil, 14 lege potjes en flesjes, 2 pipetjes en labels. Best veel dus!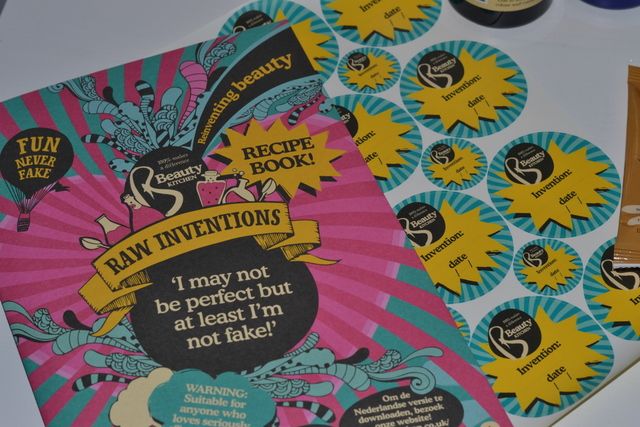 In het receptenboekje vind je allerlei leuke recepten om bv. je eigen lipscrub, douchegel of bodylotion te maken. De labeltjes zijn leuk om op je flesjes en potjes te plakken, zo weet je precies welk product erin zit en wanneer je het gemaakt heb.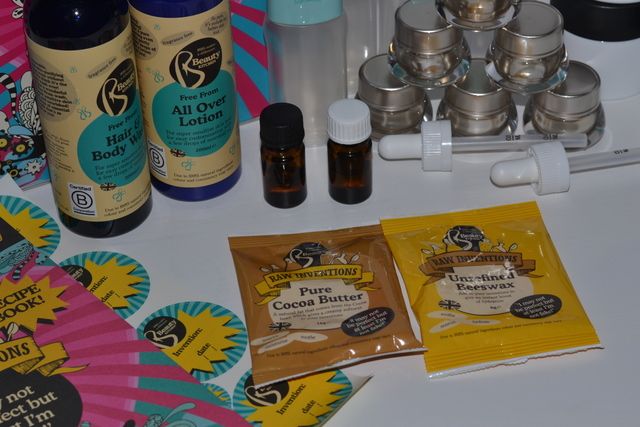 In de kit zitten een aantal ingrediënten die je kan gebruiken om je eigen producten te maken. Dat gaat van Pure Cocoa Butter tot een simpele lotion die je zelf kan mengen met een essentiële olie.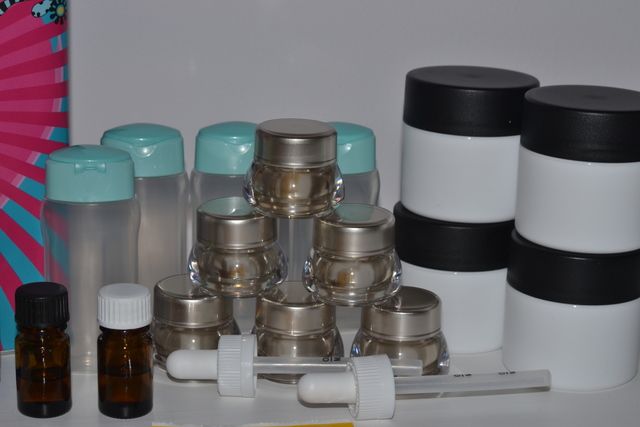 Er zitten heel wat lege flesjes en potjes in, in verschillende maten. Ik heb zelf nog maar twee producten gemaakt dus heb nog heel wat flesjes over. Al zijn deze ook ideaal om producten in over te gieten voor op vakantie.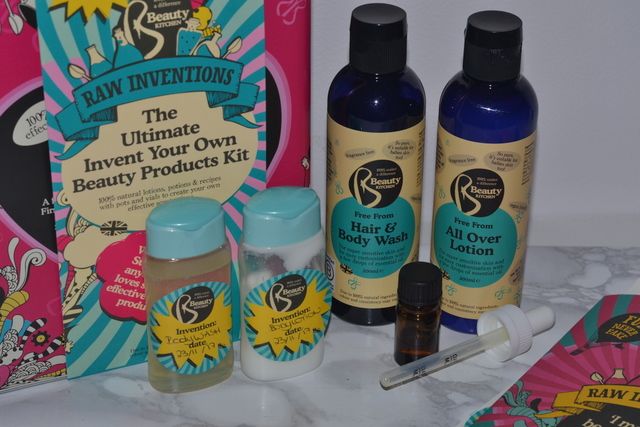 Ik maakte zelf al twee producten en koos voor de Body Wash en de Body Lotion. Dat waren ook meteen de makkelijkste recepten uit het boekje, hihi.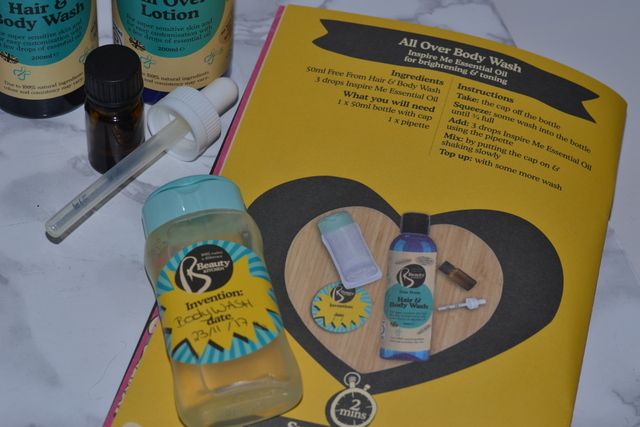 Ik ben de producten nu al enkele dagen aan het gebruiken en ik vind ze echt superfijn. Omdat het 100% natuurlijke producten zijn werken ze ook prima voor mijn gevoelige, droge huid. Ik dacht eerst dat de producten geen fijne geur zouden hebben, maar door de Inspire Me Essential Oil toe te voegen aan de producten ruiken ze héérlijk. Het is een frisse, citrus geur die je meteen goedgezind maakt.
Ik ben héél erg enthousiast over deze Create Your Own Beauty Kit van Beauty Kitchen en het lijkt me dan ook een ideaal kerstcadeautje voor elke beauty lover! Je kan deze Invent Your Own Beauty Products Kit kopen bij Holland & Barret voor € 50.
Zou jij het leuk vinden om je eigen beauty producten te maken?
Volg Nymphette op Twitter – Bloglovin – YouTube – Facebook – Instagram