Ik weet niet hoe het met jullie zit, maar ik heb zin in de lente! Gedaan met die sneeuw, geef mij maar de zon! En met het volgende persbericht kreeg ik alvast de lentekriebels! 🙂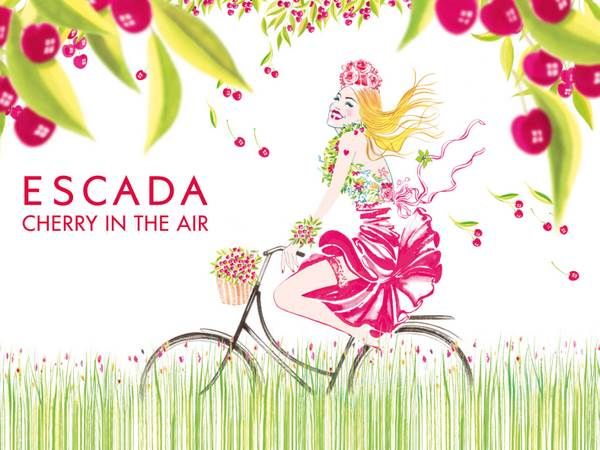 De nieuwste parfum van Escada heet 'Cherry In The Air'! Het parfum is geïnspireerd op kersenbomen in volle bloei. De geur opent met een mix van sappig rood fruit: warme zoete kersen, frambozen en mandarijn. Het hart van de geur combineert gardeniabloemblaadjes met kokosorchidee en vanille. De dry down bestaat uit warm sandelhout en muskusnoten. Omg, sounds yummie!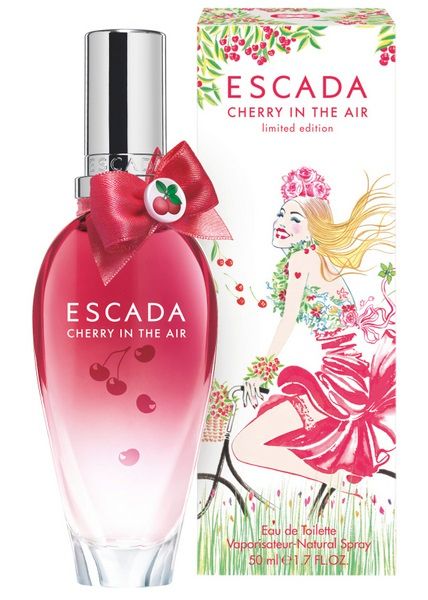 En check dat leuke flesje!! Me wants!!!
Deze geur is limited edition en sinds kort te koop bij de parfumerie voor € 39 (30 ml) of €  54 (50 ml).
Heb jij ook al zo'n zin de lente? En ben je benieuwd naar deze fruitige geur?