Mijn haar heb ik het liefst glad, glanzend en mooi stijl. Voor dat laatste gebruik ik altijd een stijltang. Een must voor het gebruiken van een stijltang is natuurlijk een hittebescherming. Ik heb een nieuwe favoriet! Benieuwd? Lees dan snel verder…
De Matrix Total Results Iron Tamer is een gladmakende lotion die je haar gaat beschermen tegen de hitte van een stijltang of krultang. Je brengt het product aan op vochtig haar, kamt het goed door, en dan kan je aan de slag met je haardroger of stijltang.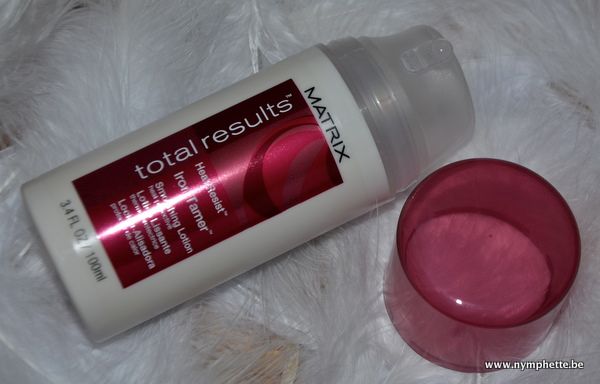 De Iron Tamer Smoothing Lotion zit in een handige verpakking met pompje. Het product zelf heeft een roze kleur en ruikt superlekker. Zo'n typische kappersgeur, i like! Het product maakt mijn haar meteen erg zacht en het lijkt wel of het stijlen eens zo snel gaat als anders. Mijn haar heeft na gebruik van deze lotion en de stijltang een mooie glans en is superzacht. Mijn haar blijft ook mooi in model met deze. Ik ben echt groot fan van dit product!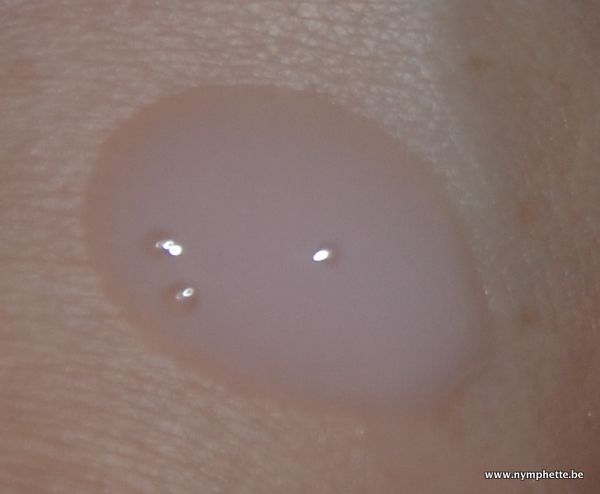 Ik ben héél erg tevreden over deze hittebeschermende lotion. Hij ruikt lekker en maakt mijn haar mooi glad en glanzend. Een topproduct!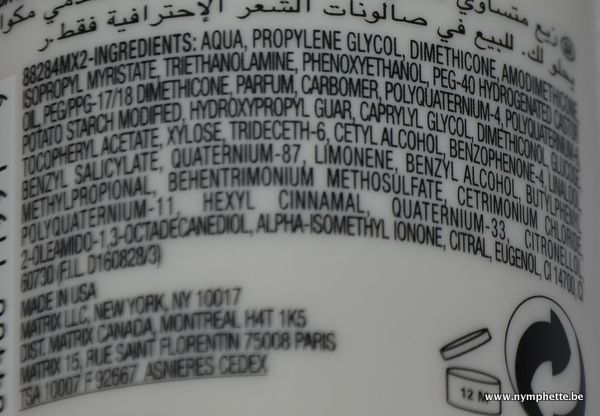 De Matrix Total Results Iron Tamer Smoothing Lotion is te koop bij de Matrix kappers voor € 12,90.
Gebruik jij altijd een hittebeschermend product voor het stijlen?
Volg Nymphette op Twitter – Bloglovin – YouTube – Facebook – Instagram