Een tijdje geleden liet ik jullie de mooie nagellakcollectie van Rita Ora voor Rimmel zien. Ik kreeg enkele lakjes toegestuurd en vandaag toon ik jullie swatches van deze prachtige lakjes!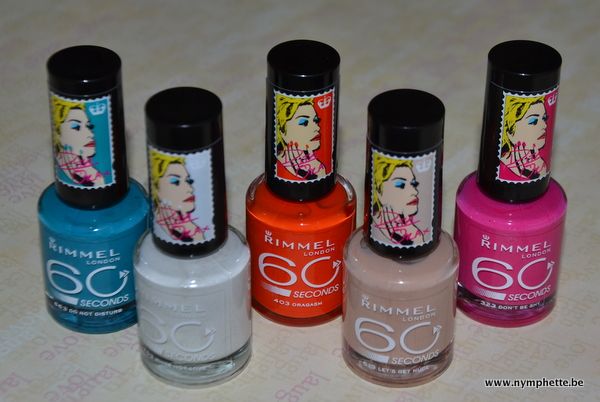 In de collectie zitten 12 kleurtjes. De flesjes zien er trouwens erg leuk uit. De dop werd versierd met een pop art tekening met handtekening van de singer-songwriter.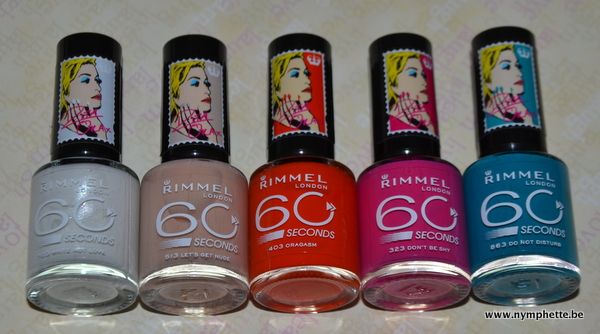 Ik kreeg de kleuren: White Hot Love – Let's Get Nude – Oragasm – Don't Be Shy – Do Not Disturb. Stuk voor stuk mooie nagellakjes!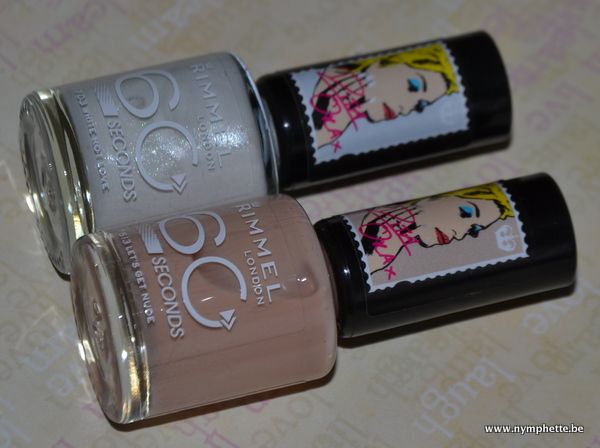 White Hot Love is een witte nagellak met mooie shimmers. Let's Get Nude is een beige nude kleur. Twee vrij neutrale tinten, mooi, maar geef mij maar de fellere kleurtjes voor de zomer. 😉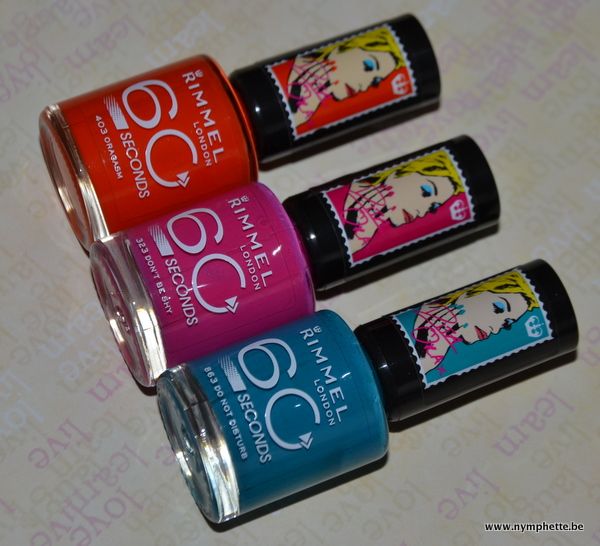 Oragasm is een oranje kleur, lekker fel! Don't Be Shy is een fuchsia kleur, mijn favoriet uit dit rijtje! 😉 Do Not Disturb is een blauw-groene kleur.
De lakjes hebben een fijn borsteltje en lakken prima. Op het nagelwieltje hieronder bracht ik telkens twee laagjes aan.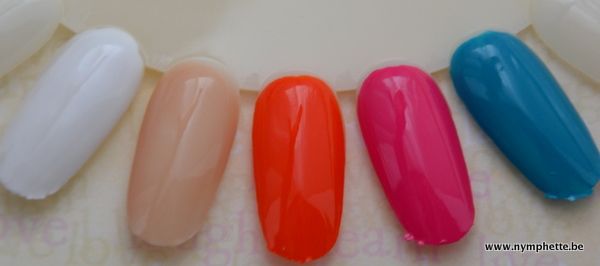 Foto zonder flits

Foto met flits
De Rita Ora For Rimmel Nagellakjes zijn te koop bij Kruidvat voor € 3,99 / stuk.
Welk kleurtje is jouw favoriet?
Volg Nymphette op Twitter – Bloglovin – YouTube – Facebook – Instagram