De Fresh Naturel Deodorant is de meest verkochte deo van Nivea. Sinds kort zijn er twee nieuwe 'Fresh' geuren te koop en ik testte ze uit!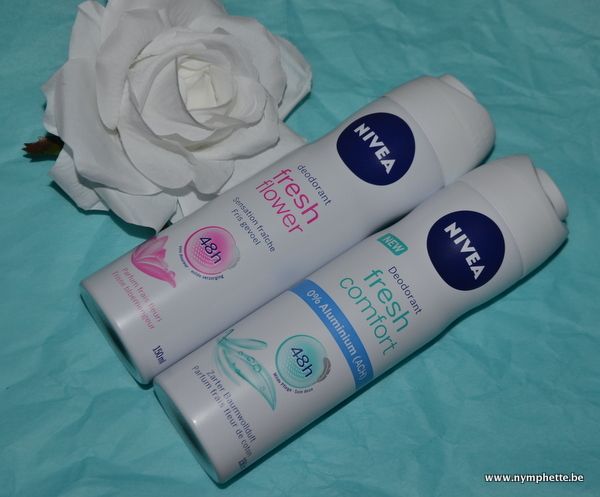 De Fresh Deo's hebben een formule die verrijkt is met zeemineralen die de oksels 48u lang, doeltreffend en in alle zachtheid, beschermt tegen geurtjes. Nu zijn er dus twee nieuwe geuren te koop: Fresh Flower en Fresh Comfort.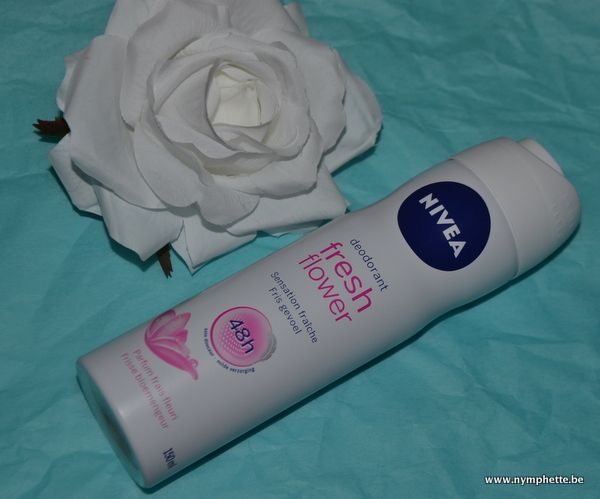 Fresh Flower is op basis van rozen en viooltjes en heeft dus een frisse bloemengeur. De verpakking kreeg een roze, vrouwelijke touch, erg leuk! De deo zorgt meteen voor een fris gevoel en beschermt je tegen onaangename geurtjes. Ik vind deze deo erg fijn! Hij beschermt me inderdaad een hele dag lang, ik blijf de heerlijke bloemengeur zelfs ruiken gedurende de dag. Wel opletten als je net je oksels hebt geschoren, dan kan hij flink prikken! Of hij echt 48u beschermt, i don't know, dan heb ik al lang opnieuw onder de douche gestaan hoor 😉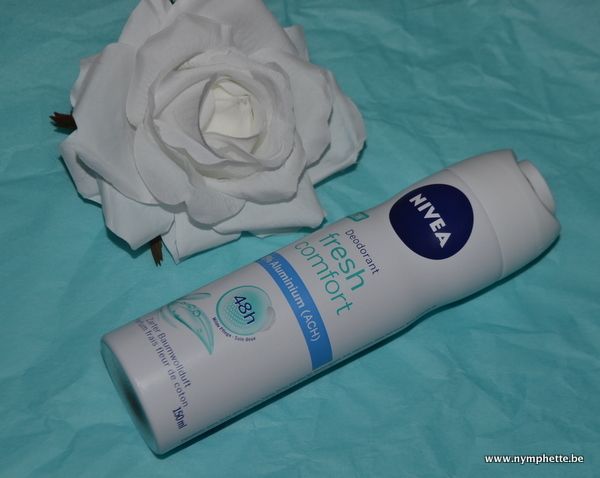 Fresh Comfort is op basis van jasmijn en meiklokjes, wat een erg frisse geur is. Ook deze deo vind ik heel erg fijn werken! Hij biedt een goede bescherming gedurende de dag en ruikt lekker fris. Deze geur is iets neutraler dan de Fresh Flower variant, maar ook erg fijn!
De nieuwe Fresh Deo's van Nivea zijn reeds te koop in het Kruidvat of je supermarkt voor € 2,99 / stuk.
Heb je de Nivea Fresh Natural deo al getest?
Volg Nymphette op Twitter – Bloglovin – YouTube – Facebook – Instagram