Vandaag toon ik jullie weer enkele leuke blogs die ik fantastisch vind! Ideaal voor een lazy sunday 😉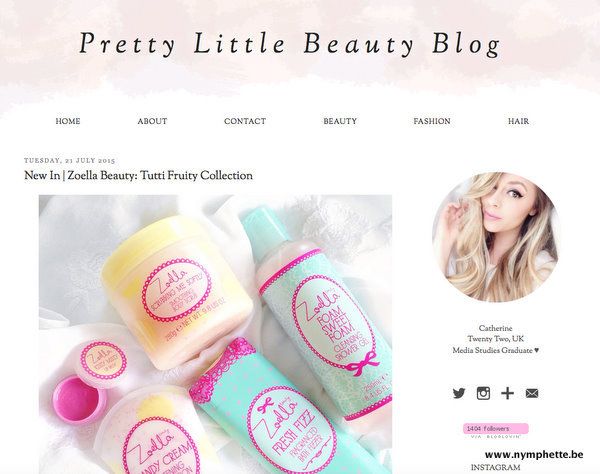 Pretty Little Beauty Blog is een erg vrolijke, girly beautyblog. De blog staat vol prachtige foto's, leuke artikels en ook de layout is supermooi. Catherine toont oa haar MAC lipstickcollectie (met swatches!), haar favoriete high-end producten en uiteraard ook shoplogs. Ze post niet dagelijks, maar ik vind haar zeker de moeite om te volgen! 🙂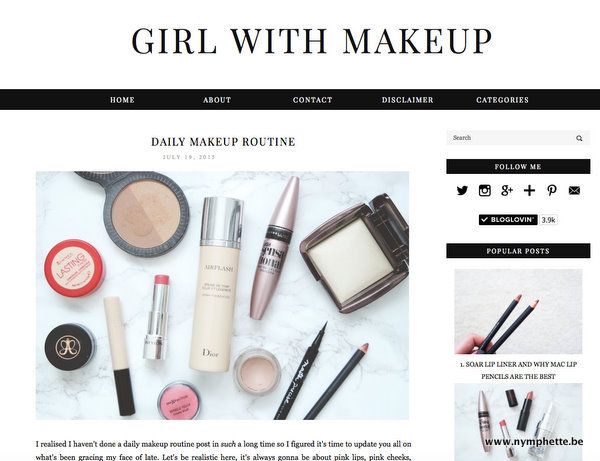 Ook Girl With Make Up is een prachtige beautyblog! Ze toont haar maandelijkse favorieten, reviews,… en ook haar Daily Make Up Routine.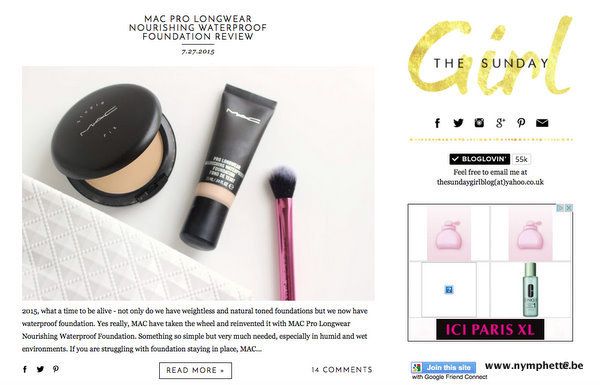 Op The Sunday Girl vind je meerdere keren per dag een leuke update over beauty! Ze schrijft heel wat leuke reviews, maar ook originele artikels zoals bv. deze en deze.
Als laatste nog de blog van Charline, deze ontdekte ik door een comment van haar op mijn blog. 🙂 Charline is een Belgische blogger, maar schrijft in het Engels. Haar foto's zijn prachtig en haar artikels lezen erg vlot. Ze toont ons oa haar make up storage, een fantastische London Haul en wat ze allemaal mee neemt in haar Travel Make up Bag!
Welke blog heb jij onlangs ontdekt en vind je helemaal fantastisch?
Volg Nymphette op Twitter – Bloglovin – YouTube – Facebook – Instagram