In 2015 maakte ze één van dé beste hits van het jaar: 'Love Me Like You Do', de titelsong van 'Fifty Shades of Grey'. Ellie Goulding is hot en je zal het geweten hebben! Dit jaar stelt ze haar eigen make up collectie voor in samenwerking met MAC. En die is prachtig! Kijk je mee?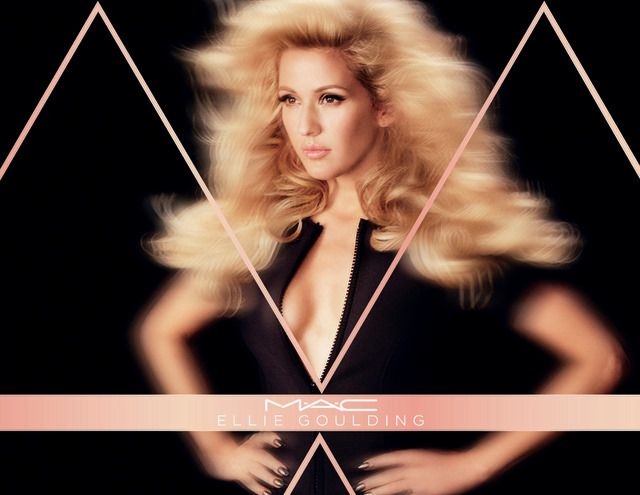 De collectie bevat prachtige lipsticks, een mooie duo blush, leuke kwasten,… Neem die wishlist al maar klaar 😉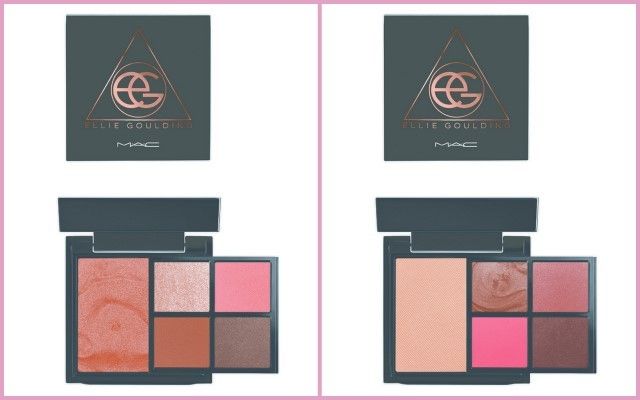 Als eerste deze mooie palettes, deze bevatten oogschaduws, cream color bases,…
Halcyon Nights Eyes & Cheek compact € 43 
Starry Eyed Eye Shadow, You Me Everything Eye Shadow, Hanging On Eye Shadow, Saddle Eye Shadow en This Love Cream Colour Base. 
Halcyon Days Eyes & Cheek Compact € 43 
Root Cream Colour Base, Tint Cream Colour Base, Wished I Stayed Cream Colour Base, Every Time You Go Cream Colour Base, Medium Dark Blot Pressed Powder. 
Powder Blush Duo € 28
I'll Hold My Breath: Medium warm bronze & peachy pink pearl. 
Lustre Drops € 20
Pink Rebel: Blue Pink with gold pearl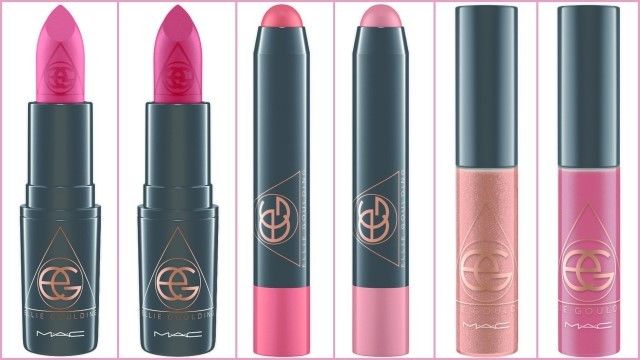 Lipstick € 21,50
Only You: mid-tone Coral (cremesheen) 
Without Your Love: warm seashell pink (cremesheen) 
PatentPolish Lip Pencil € 23
Revved Up: creamy peach
Innocent: nude beige
Plushglass € 23 
Explosion: warm light golden shimmer 
Goodness Gracious: Creamy pinky peach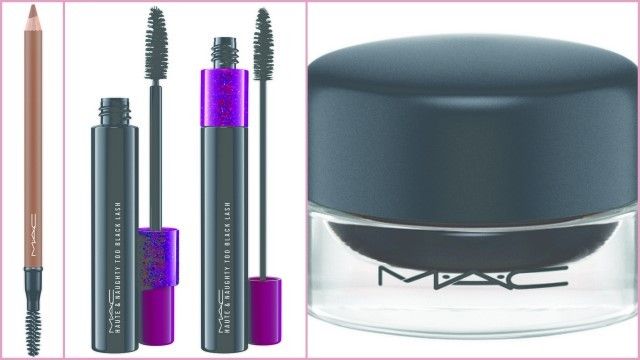 Velvet Brow Pencil € 18 
Strawberry Blonde: Soft muted beige-taupe 
Haute & Naughty Too Black Lash Mascara € 23,50
Black: Deze zit permanent in de collectie. 
Fluidline € 18,50
Blacktrack: Solid Flat black (permanent in de collectie)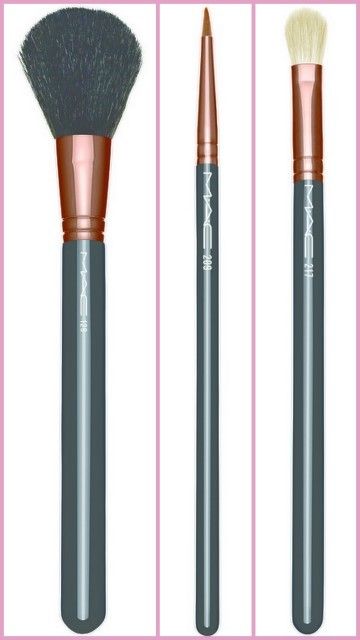 Brushes
In de collectie zitten ook enkele kwasten die in een nieuw jasje zijn gestoken.
129 Powder Blush Kwast € 37 
209 Eye Liner Kwast € 22
217 Blending Brush € 22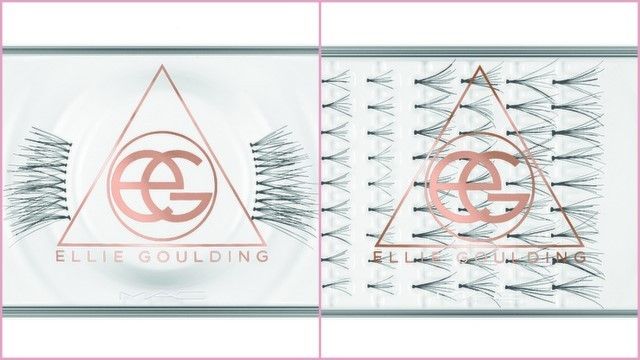 20 Lash – 30 Lash (€ 12,50 / stuk) 
Valse wimpers die je ooglook helemaal mee af maken. 
Wat een prachtige collectie! Ik vind het meteen een goede start van het nieuwe jaar voor MAC! 🙂 Zelf wil ik heel graag enkele lip goodies inslaan.
De MAC & Ellie Goulding Collectie is Limited Edition en is te koop in alle MAC winkels vanaf zaterdag 9 Januari! De collectie is al wel te koop op de webshop. Snel zijn is de boodschap 😉
Ga jij iets kopen van deze collectie?
Volg Nymphette op Twitter – Bloglovin – YouTube – Facebook – Instagram