MAC heeft de laatste weken weer heel wat mooie collecties uitgebracht! Denk maar aan de samenwerking met Ellie Guilding, en de mooie make upjes uit de Fairie Whispers Collectie. Ik kon weerstaan aan beide collecties, maar kocht wel twee Huggable Lip Colours uit de Huggable Lips Collectie. Kijk je mee naar swatches?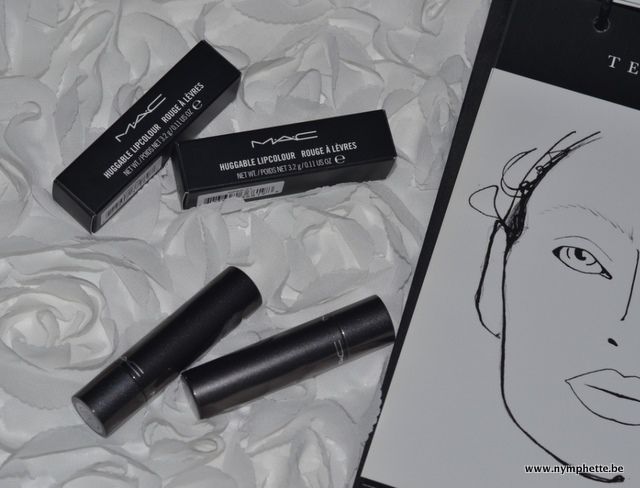 De Huggable Lips Collectie bestaat uit een aantal mooie Huggable Glass Lipglossjes en een aantal mooie Huggable Lip Colours. Van die laatste kocht ik twee kleurtjes voor everyday.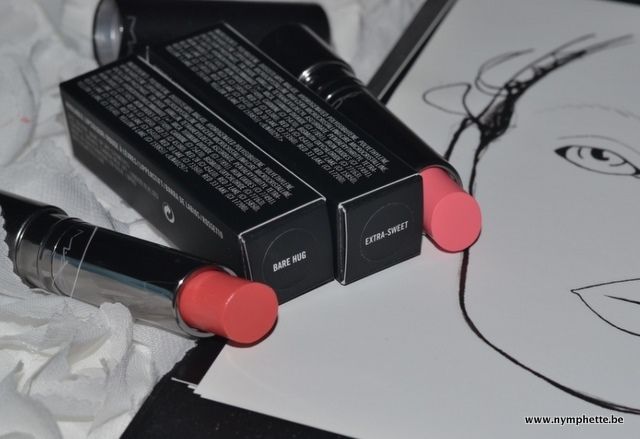 De Huggable Lip Colours zijn verkrijgbaar in 15 kleuren en hebben een comfortabele, smeuïge formule. Ze voorzien je lippen van een mooi kleurtje met een glans én ze blijven tot 6 uur zitten. Ik kocht twee neutrale kleurtjes: Extra-Sweet en Bare Hug.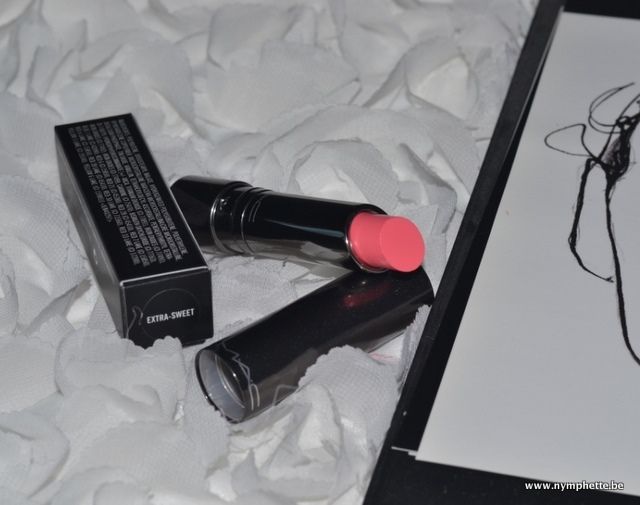 Extra-Sweet is een zachtroze tint die iets lichter uitvalt op je lippen dan in de tube. Maar ik vind het echt een prachtige kleur!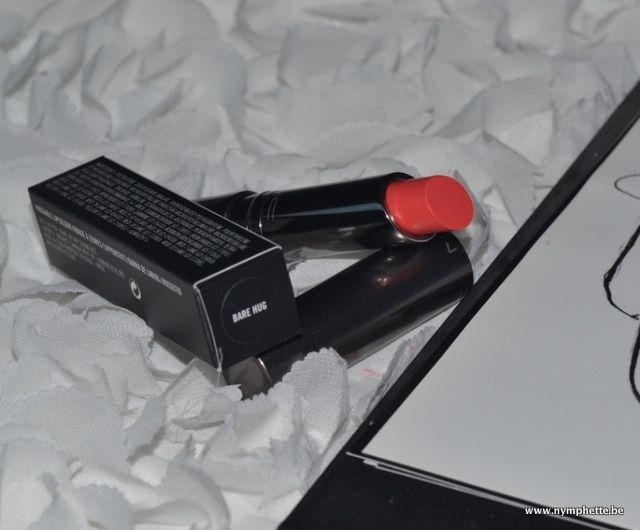 Bare Hug is een koraalroze kleur met een peachy ondertoon. Een erg mooie kleur die ik nog vaak zal dragen!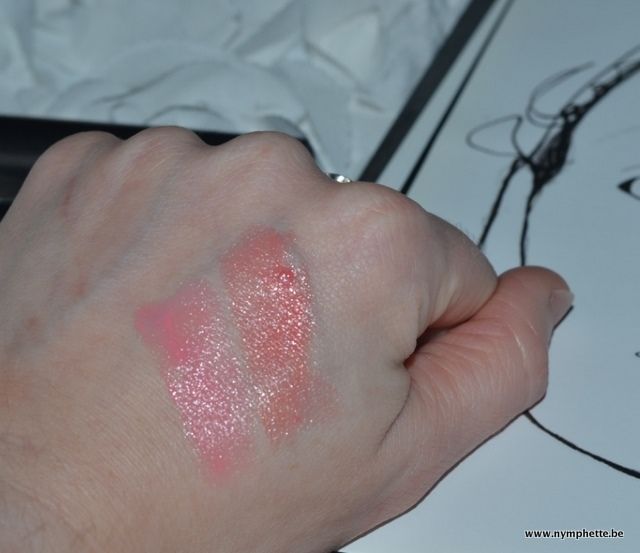 Swatches Extra-Sweet en Bare Hug 
Ik ben dol op deze Huggable Lip colours. De kleurtjes zijn prachtig en de textuur is echt heel fijn. Het voelt aan als een getinte lippenbalsem, maar deze hebben wel een goede kleurpigmentatie. Het zijn dus echt lipsticks, met een hydraterende textuur. Ze blijven goed zitten, maar na het drinken of eten kan je ze best even opnieuw aanbrengen. Absolute aanraders!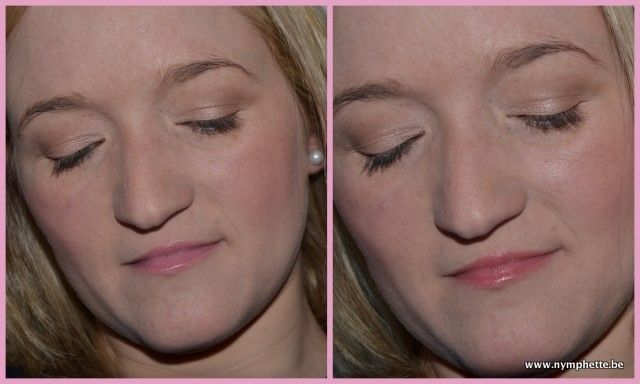 Swatches Extra-Sweet en Bare Hug 
De Huggable Lip Colours blijven vanaf nu in het vaste assortiment en daar ben ik erg blij! Je kan ze kopen in alle MAC winkels of op de MAC Webshop voor € 21/ stuk.
Volg Nymphette op Twitter – Bloglovin – YouTube – Facebook – Instagram