Ik ben dol op quotes en bestelde enkele leuke quote kaartjes op de Nederlandse webshop Deez.nl. Kijk je mee naar mijn aankoopjes?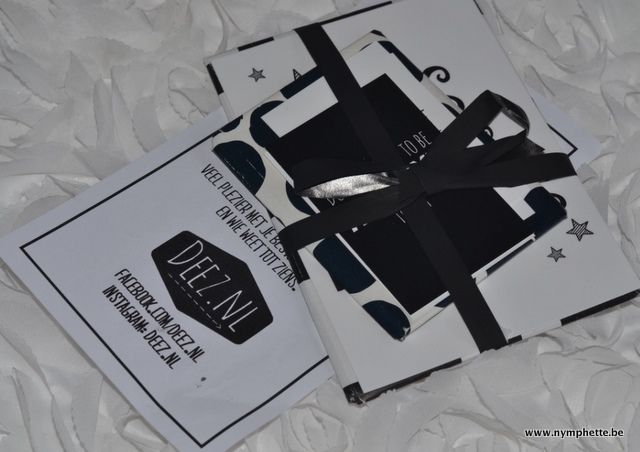 Ik was al een tijdje aan het zoeken naar zo'n leuke quote kaartjes en kwam terecht op de Deez.nl webshop. Een webshop vol leuke kaartjes, posters met quotes, washi tapes,… Ik had mijn virtueel winkelmandje snel gevuld met enkele leuke kaartjes maar zag toen dat je enkel kon bestellen als je in Nederland woont. Ik besloot de webshop te mailen en dat was een goed idee! Ook als je in België woont kan je wel degelijk bestellen, gewoon even een mailtje sturen met de items die je graag zou bestellen! 🙂 Na enkele dagen had ik mijn bestelling al in huis en alles was netjes ingepakt. Erg mooi ingepakt zelfs, want er zat zelfs confetti in mijn pakketje! Zo leuk 🙂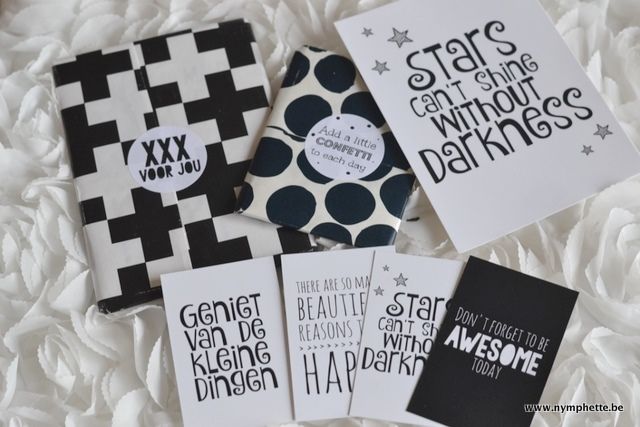 Ik bestelde twee sets met kaartjes en de losse kaart met 'There are so many reasons to be happy' quote. En ik kreeg er nog een aantal extra kleine kaartjes bij. Zo lief! 🙂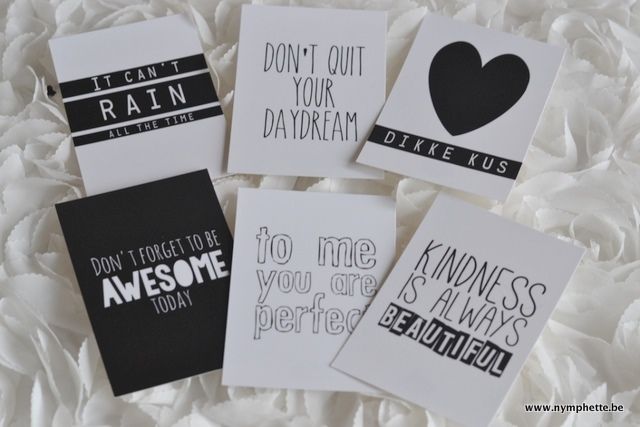 Dit is de set met 6 mini kaarten en is te koop voor € 2. Ik denk dat ik deze in mijn FiloFax ga stoppen, daar is dit echt een prima formaat voor.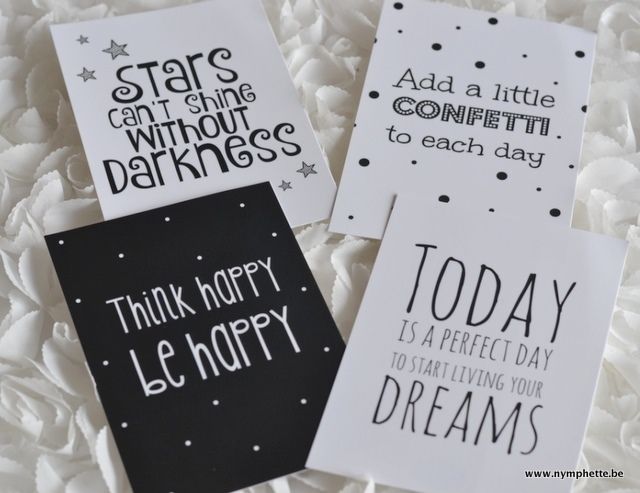 Dit is de 'Positive kaarten' set en is te koop voor € 4,50. Ideale quotes om je dag meteen positief te starten! 🙂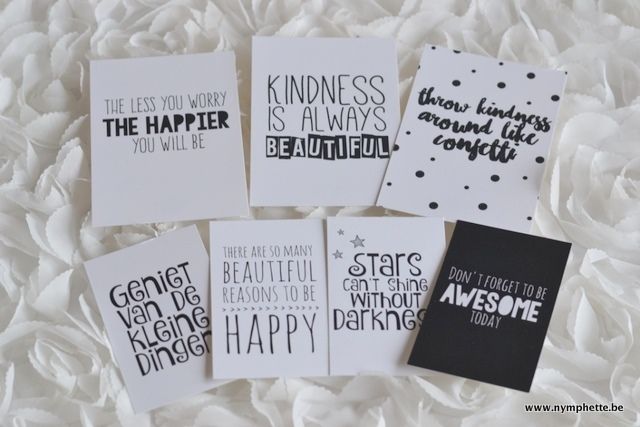 Ik ben erg blij met deze kaartjes en ga ze in fotokadertjes stoppen. Zo staan ze erg mooi op mijn bureau, mijn nachtkastje,…
Wat is jouw favoriete quote?
Volg Nymphette op Twitter – Bloglovin – YouTube – Facebook – Instagram