Droogshampoo is een fantastische uitvinding, waar ik af en toe wel eens gebruik van maak. Ik heb er al een aantal verschillende uitgetest, maar vandaag toon ik je mijn favoriet!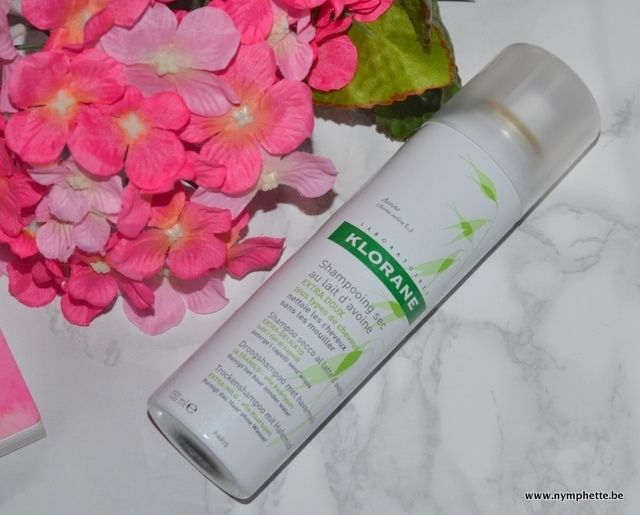 De Klorane Droogshampoo met havermelk is extra mild en geschikt voor alle haartypes. Een droogshampoo reinigt je haar zonder water en is altijd makkelijk wanneer je haar er niet meer zo fris uit ziet. Na het sporten, of na het werk, als je geen tijd meer hebt om je haren te wassen, en nog weg moet naar een feestje. Het vervangt je shampoo niet, maar is wel een fijne tijdelijke oplossing om je haren er weer fris te laten uitzien.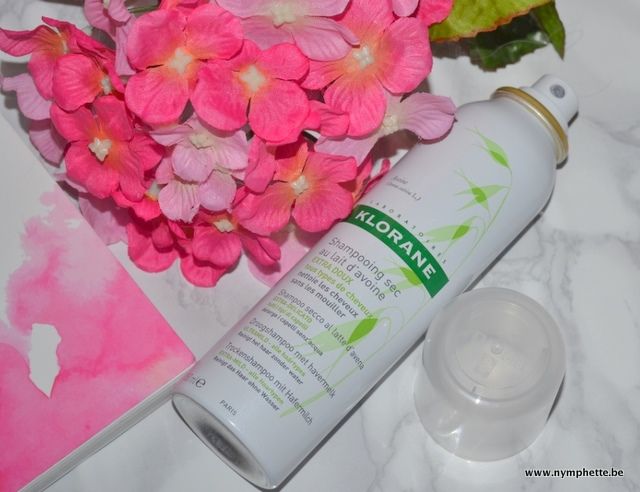 Het gebruik is simpel, goed schudden en dan vanop ongeveer 30 cm afstand sprayen over je haar. Even laten inwerken, je haren borstelen om eventuele restjes weg te werken en hopla, klaar! Je haar ziet er weer fris uit en heeft wat extra volume. Ik heb deze al meerdere keren opnieuw gekocht en ik vind hem fijner dan bv. de Batiste droogshampoo's. Een toppertje dat je zeker is moet proberen! 🙂
De Klorane Droogshampoo met Havermelk is te koop bij de apotheek of iU winkels voor ongeveer € 10. Er is ook een miniflesje van 50 ml te koop voor in de handtas!
Gebruik jij regelmatig een droogshampoo? Wat is jouw favoriet?
Volg Nymphette op Twitter – Bloglovin – YouTube – Facebook – Instagram