Ik gebruik bijna nooit reinigingsdoekjes om mijn huid te reinigen. Vaak reinigen ze mijn huid niet voldoende, of prikken ze op mijn gevoelige huid. Nivea lanceerde onlangs een nieuw soort reinigingsdoekjes, doekjes die gedrenkt zijn in micellair water. Kijk, dat wil ik dan wel weer graag uittesten!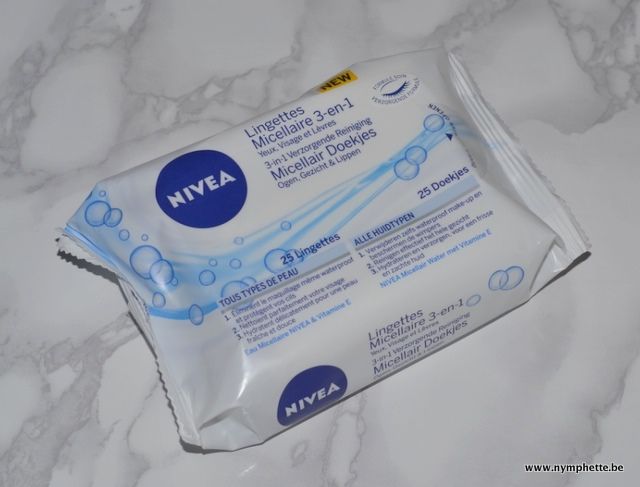 De nieuwe 3-in-1 Micellaire reinigingsdoekjes van Nivea combineren de doeltreffendheid en de verzorging van het Nivea Micellair Water in een reinigingsdoekje. Dankzij de micellen en Vitamine E worden onzuiverheden grondig verwijderd en word de huid gehydrateerd in één beweging. De reinigingsdoekjes zijn ook geschikt om oogmake up te verwijderen, zelfs waterproof make up.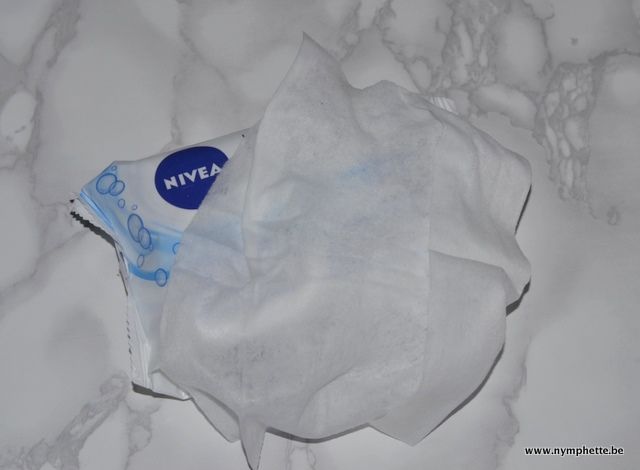 Deze reinigingsdoekjes voelen heel fris en zacht aan op je huid. Ik merk zeker dat deze doekjes beter reinigen dan de standaard doekjes. Ze irriteren mijn gevoelige huid niet, en verwijderen mijn make up goed. Al raad ik wel altijd een dubbele reiniging aan. Eerst je make up verwijderen met bv. deze doekjes, en dan nog je huid reinigen met een andere reiniger. Pas dan is je huid goed gereinigd. Maar deze reinigingsdoekjes zijn altijd handig voor een weekendje weg, of wanneer je na een nachtje feesten thuiskomt en geen zin meer hebt om je huid te reinigen. Ik vind dit één van de fijnste reinigingsdoekjes die ik al getest heb.
Ingrediënten Nivea 3-in-1 Micellaire Reinigingsdoekjes
De Nivea 3-in-1 Micellaire Reinigingsdoekjes zijn reeds te koop bij de supermarkt of het Kruidvat voor € 3,99.
Gebruik jij soms reinigingsdoekjes?
Volg Nymphette op Twitter – Bloglovin – YouTube – Facebook – Instagram