Mijn kwasten reinigen is iets wat ik nog te weinig doe! Daarom kocht ik een leuke tool om me te helpen, zo wordt het kwasten reinigen toch iets leuker. Hihi! Ik vertel je vandaag meer over het Real Techniques Brush Cleansing Palette.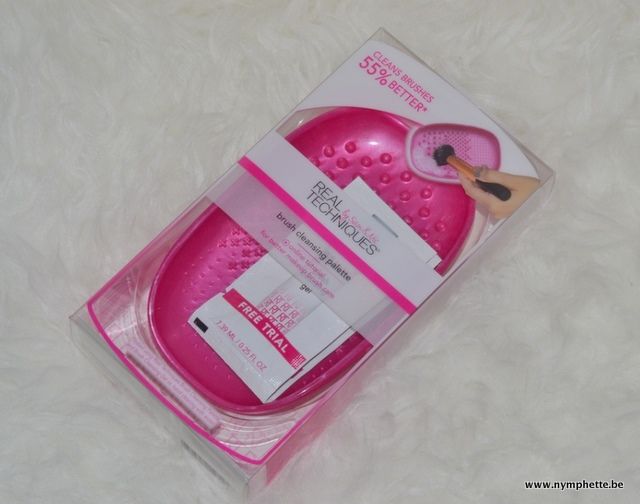 Het Real Techniques Brush Cleansing Palette is een soort 'bakje' dat je kwasten extra goed schoon maakt. Dit omdat er in het bakje verschillende reliëf deeltjes zitten die tot in de haartjes van je kwasten komen.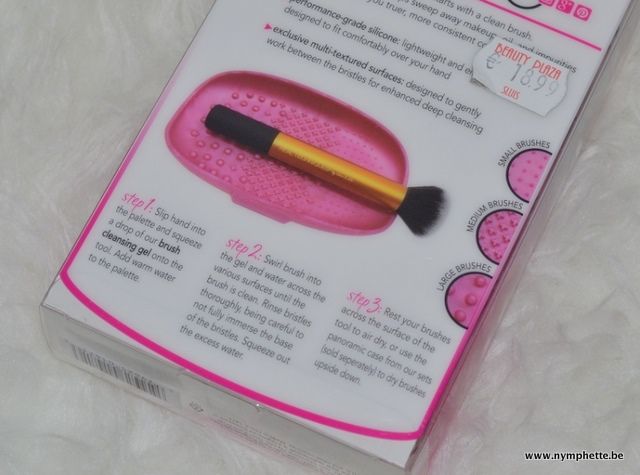 Het gebruik is simpel:
Doe je hand in het cleansing palette (aan de achterzijde zit een houvast) en doe een beetje shampoo of kwasten reiniger in het 'bakje'.
Draai de kwast over de verschillende oppervlakten, in de brush shampoo. Spoel de kwast uit met wat water en herhaal indien nodig.
Droog je kwasten ondersteboven zodat er geen vocht in komt, of gebruik brush guards, die zijn zo handig!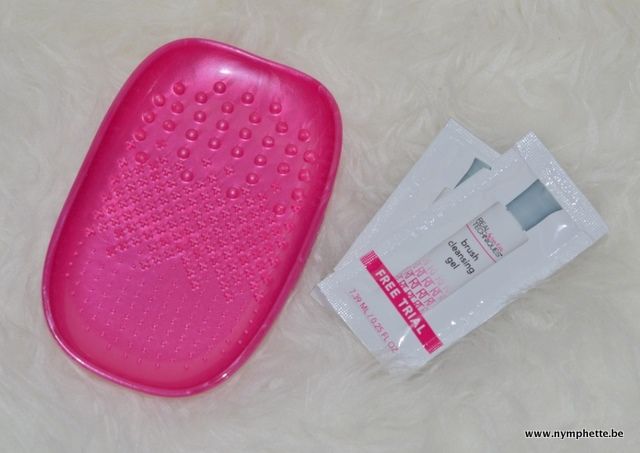 In de verpakking zitten ook twee samples van de Real Techniques Brush Cleansing Gel. Die heb ik uiteraard gebruikt en ik vond hem prima werken! Mijn kwasten waren goed schoon en voelen superzacht aan.
Ik ben fan van dit cleansing palette! Het zorgt er voor dat je kwasten beter gereinigd zijn en het wassen van je kwasten is veel sneller gedaan. En hij is roze! 😉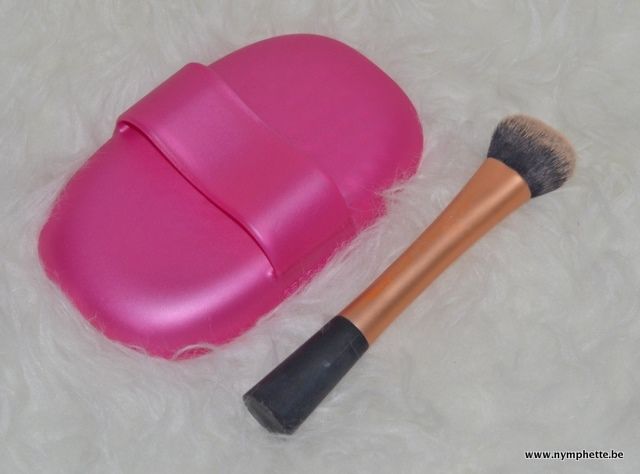 Het Real Techniques Brush Cleansing Palette is te koop op de Boozyshop Webshop voor € 18,99. Ik kocht hem zelf bij Beauty Plaza in Sluis.
Hoe vaak was jij je kwasten?
Volg Nymphette op Twitter – Bloglovin – YouTube – Facebook – Instagram