Beauty advent kalenders zijn enorm populair, zo populair dat ze snel uitverkocht zijn. De Advent Kalenders van The Body Shop zijn vanaf volgende week te koop en ik geef je alvast een kleine sneak peek, zonder spoilers!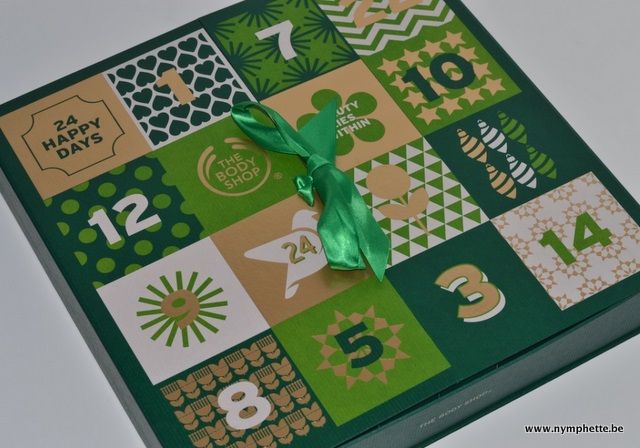 The Body Shop heeft dit jaar niet één, niet twee, maar drie (!) advent kalenders te koop! 🙂 Zo is er de 24 Happy Days Advent Calender (€ 75), de 24 Happy Days Deluxe Advent Calender (€ 100) en de 24 Happy Days Ultimate Advent Calender (€ 115). De kalenders kregen elk een eigen kleur, maar zien er voor de rest wel ongeveer hetzelfde uit. Ze bevatten 24 kleine cadeautjes, met daarin een product van The Body Shop.
Ohh, ik kan écht niet wachten om in December élke dag een klein cadeautje open te maken. Uiteraard toon ik jullie zeker de inhoud! Maar dat is pas voor in December 😉
De advent kalenders zijn vanaf november te koop bij The Body Shop winkels! Snel zijn is de boodschap als je er eentje wil bemachtigen!
Ga jij een advent calender kopen?
Volg Nymphette op Twitter – Bloglovin – YouTube – Facebook – Instagram