Met de Feestdagen in aantocht is het nadenken over de perfecte kerst make up look. Eén ding wat absoluut niet mag ontbreken is een mooie highlighter. Ik toon je vandaag mijn favorieten!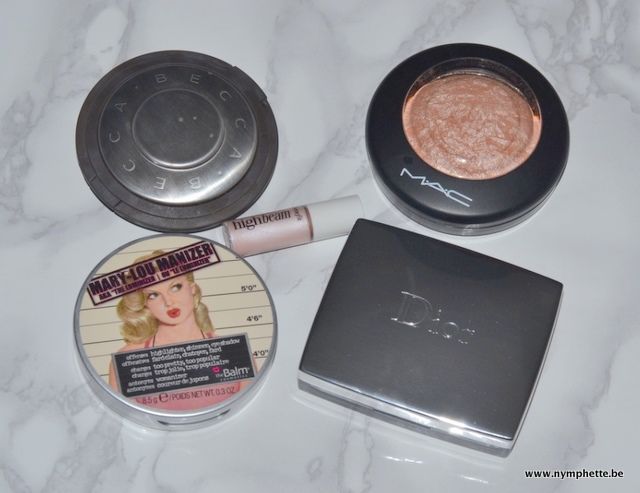 Ik heb een aantal favorieten, van verschillende merken. Er zitten een aantal koele highlighters in, maar ook iets warmere tinten.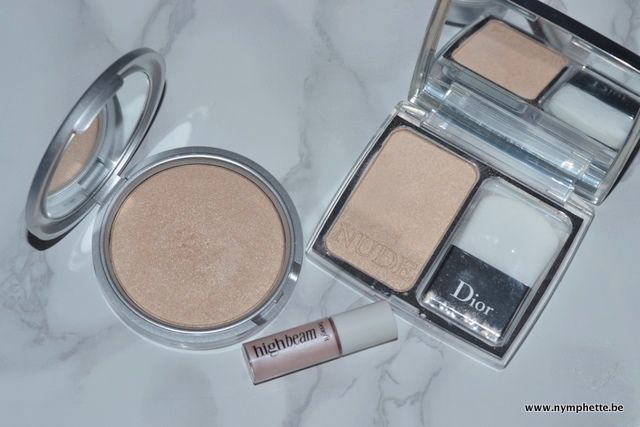 Mary-Lou Manizer van The Balm is best een populaire highlighter. En terecht, want hij is prima gepigmenteerd en blijft goed zitten. De Dior Nude Highlighter is best vergelijkbaar met de Mary-Lou Manizer, al is die van Dior iets subtieler. Deze  prachtige highlighter van Dior gebruik ik erg vaak! De Benefit High Beam is de enige vloeibare highlighter in dit rijtje. Deze is fijn om mee te nemen, omdat je geen gedoe hebt met kwasten. Gewoon enkele stipjes zetten, in je huid blenden en klaar.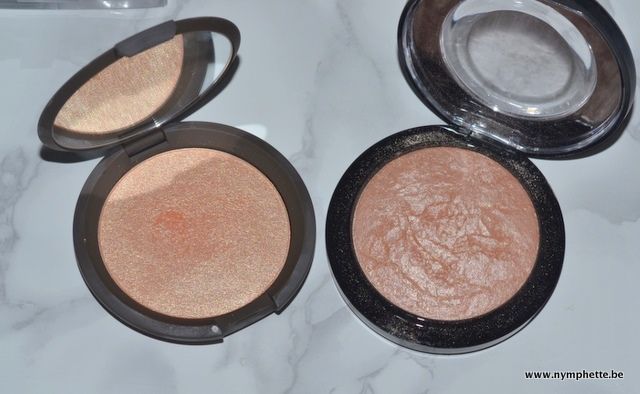 De Becca Shimmering Skin Perfector in de kleur 'Champagne Pop' is de populairste highlighter van het afgelopen jaar denk ik. Ook deze vind ik érg mooi, al vind ik hem voor een everyday look toch net iets te fel. De MAC Soft & Gentle MSF is  nog zo'n ultieme favoriet. Hij is ZO mooi!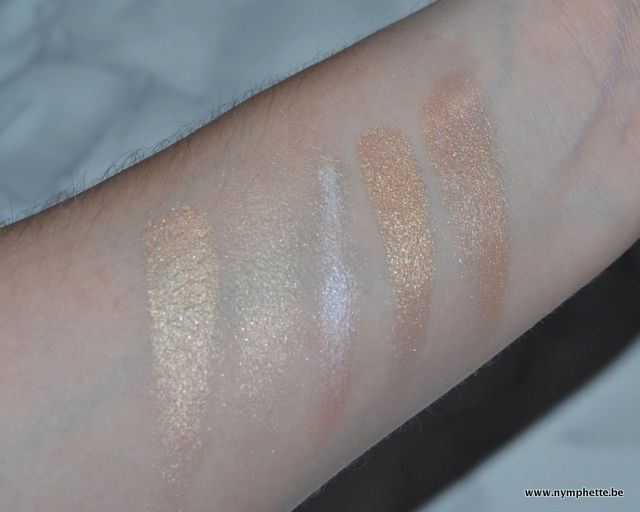 Swatches: The Balm Mary-Lou Manizer – Dior Nude – Benefit High Beam – Becca Champagne Pop – MAC Soft & Gentle 
Als ik maar twee favorieten mocht kiezen zijn het toch wel de Dior Nude Highlighter en MAC Soft & Gentle.
Wat is jouw favoriete highlighter?
Volg Nymphette op Twitter – Bloglovin – YouTube – Facebook – Instagram