Heb jij net als ik een blog? En wil je die goed organiseren? Ik heb de perfecte blogplanner gevonden en deel hem graag met jullie!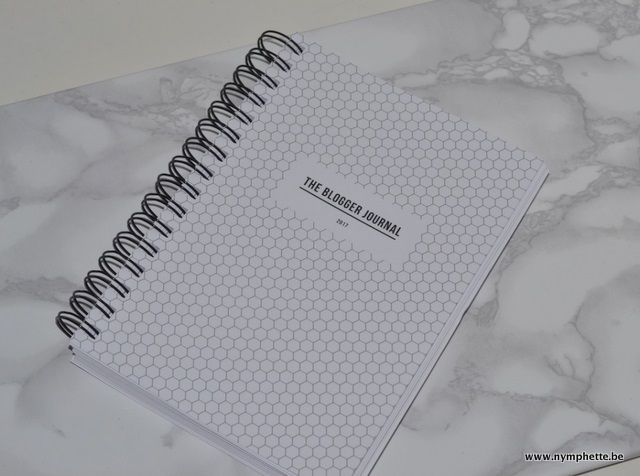 The Blogger Journal is een blogplanner die ontworpen is door een blogger. Stephanie van de blog CocoChic lanceerde vorig jaar voor het eerst 'The Blogger Journal' en door het grote succes werd er ook een planner voor 2017 gemaakt. Ik heb de planner vorig jaar ook al gehad, en vind hem zo handig dat ik hem dit jaar opnieuw bestelde.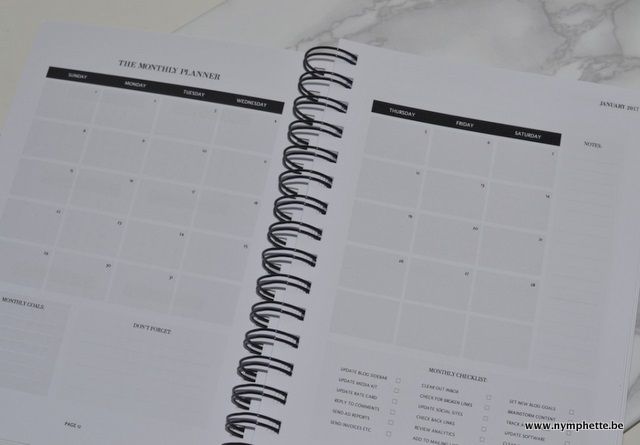 In de planner vind je een jaaroverzicht, leuke quotes en achteraan enkele contacts pagina's. Elke maand start met een maandoverzicht met plaats voor monthly goals, notes en een handige monthly checklist.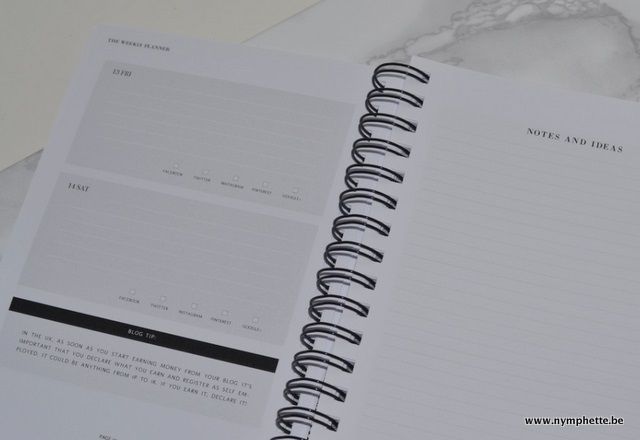 Dan heb je een weekoverzicht met check boxes voor het delen op Social Media. Er is plek genoeg om het artikel van die dag te noteren en eventueel nog andere dingen. Per maand heb je ook 4 'notes and ideas' pagina's om al je ideetjes op te schrijven. Tussendoor vind je leuke blogtips!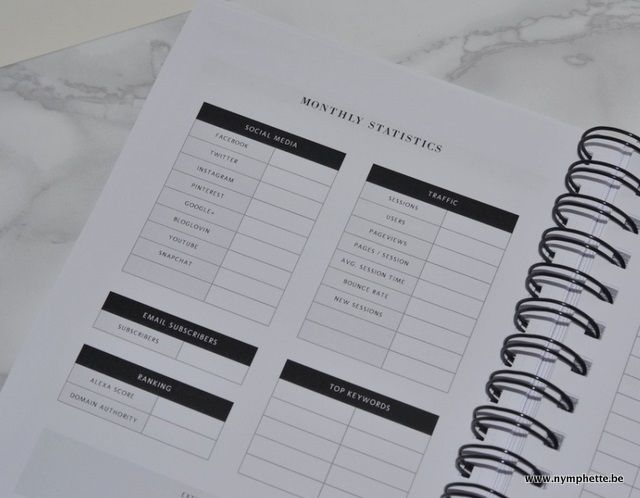 Na elke maand is er een overzicht waar je alle 'statistics' kan opschrijven, maar ook je inkomsten en uitgaven. Ook vind je na elke maand een pagina om je monthly goals, social goals en eventuele aanpassingen die je moet doen op je blog op te schrijven.
Ik gebruik deze planner met heel veel plezier en kan hem aan elke blogger aanraden. Je kan hem bestellen via deze link voor £ 15,99.
Gebruik jij een blogplanner voor je blog?
Volg Nymphette op Twitter – Bloglovin – YouTube – Facebook – Instagram