Je zag de Babor Cleansing Oil deze week al meerdere keren op Nymphette, maar vandaag is het eindelijk tijd voor de review!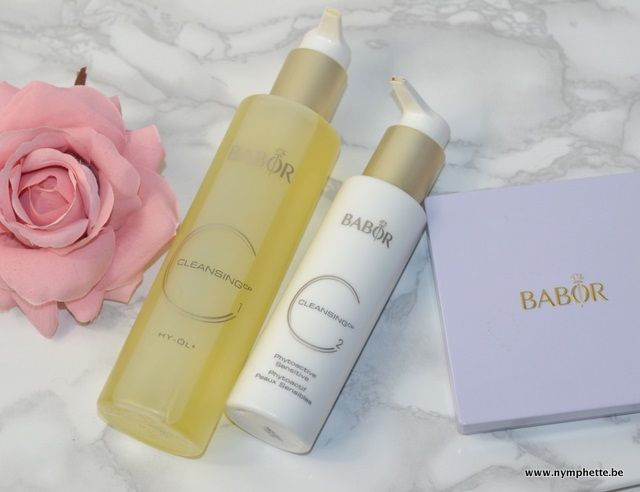 De Babor reinigingsolie bestaat uit twee delen: de Hy-öl en een Phytoactive. De Hy-öl is de reinigingsklassieker en word aangevuld door een Phytoactive. In totaal zijn er 4 phytoactives: base (droge huid), sensitive (gevoelige huid), combination (vette of gemengde huid) en reactivating (oudere huid).
Ik heb zelf de Sensitive variant en deze is geschikt voor de gevoelige huid. Hij bevat kruidenessences van lindebloesem, hop en melisse wat de huid gaat kalmeren en ontspannen.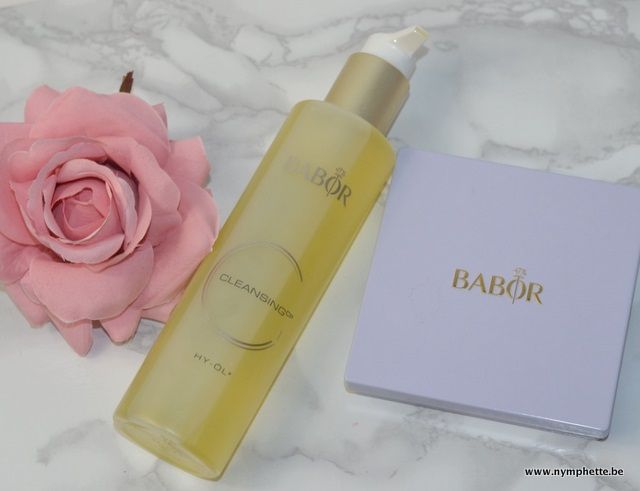 Maar hoe gebruik je deze nu? Wel, eerst breng je 3-4 pompjes van de Hy-Öl aan op een droge huid. Hydrofiele sojaolie, sesamolie en aardnootolie verwijderen deeltjes die in olie oplosbaar zijn. Dan verdeel je 1-2 pompjes van de Phytoactive over de Hy-Öl. Deze verzorgt de huid al tijdens de reiniging met natuurlijke kruidenextracten. Wanneer je beide oliën op de huid hebt aangebracht ga je je vingers nat maken en de oliën in je huid masseren. Nu ontstaat er een melkachtige emulsie die grondig reinigt. Tijd om het product af te spoelen en te genieten van een goed gereinigde en verzorgde huid.
Ik gebruik deze Babor Cleansing Oil nu al enkele weken en ben erg tevreden. Mijn huid wordt goed gereinigd met deze en ik merk ook dat mijn huid er terug rustiger uitziet dan enkele weken geleden. Een fijne reinigingsolie dus!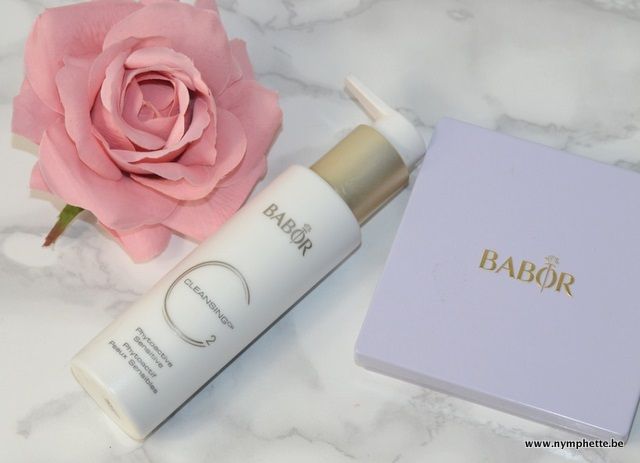 De Babor Cleansing Oil is te koop in Babor instituten of de Babor webshop. Voor de Hy-Öl (200 ml) betaal je € 22,50 en voor een Phytoactive (100 ml) betaal je € 18,50.
Heb jij al producten van Babor getest?
Volg Nymphette op Twitter – Bloglovin – YouTube – Facebook – Instagram