Ik ben dol op motiverende quotes en heb er dan ook enkele in mijn interieur staan. Vandaag toon ik je drie manieren om quotes in je interieur toe te passen.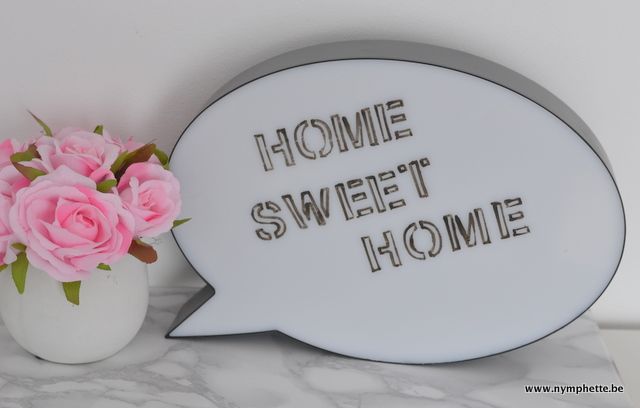 Als eerste is er de lightbox. Deze is het afgelopen jaar énorm populair geworden, vooral dan de andere variant, met letters die je in de box kan schuiven. Deze 'LED Tekstballon' is ook erg leuk! Er zit een letter sjabloon bijgeleverd, handig om je quote mooi neer te schrijven. Deze lightbox is te bestellen op de Cool Gift Webshop!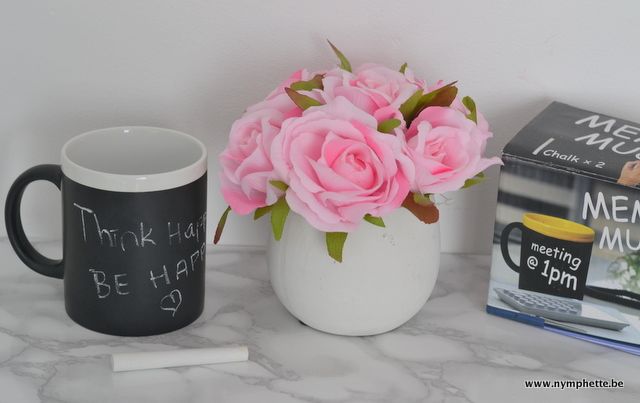 Een leuke boodschap of quote neerschrijven voor je roommate/partner? Het kan met deze leuke krijtmokken. Al kan je er voor jezelf ook een motiverende quote opschrijven om de dag goed te beginnen!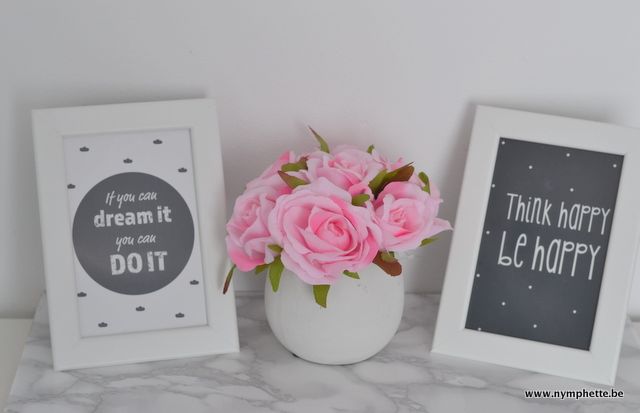 Als laatste kan je ook mooie kaartjes bestellen met leuke teksten. Er zijn heel wat webshops die deze verkopen. Je kan ze in een mooi kadertje zetten of op een prikbord staan ze ook erg leuk! Ik heb er enkele in mijn interieur staan en ben er blij mee.
Heb jij quotes in je interieur staan? Wat is je favoriete quote?
Volg Nymphette op Twitter – Bloglovin – YouTube – Facebook – Instagram