Jullie weten al dat ik een echte Lushie ben! Ik hou van hun bubble bars en bath bombs, maar ook hun limited editions zijn fantastisch! Vandaag toon ik je enkele items uit de Halloween Collectie!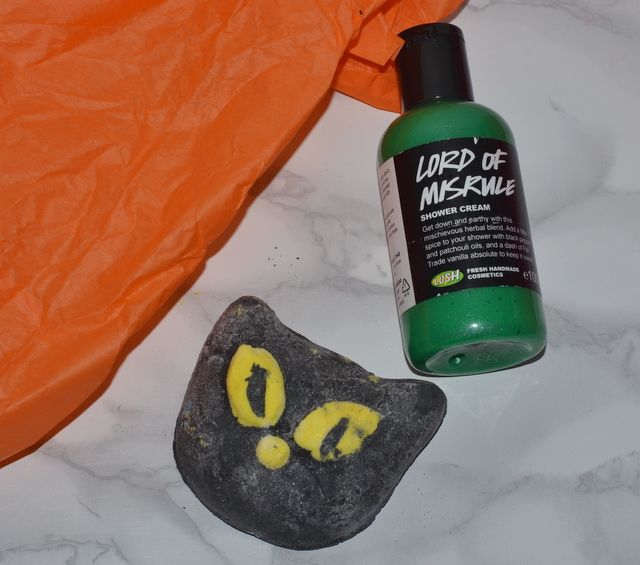 Ik kocht maar één ding uit de collectie van dit jaar, omdat de andere geuren me niet echt aanspraken. Maar de geur van deze 'Bewitched Bubble Bar' is wel mijn ding! De Lord Of Misrule Shower Gel had ik nog staan van vorig jaar, en ook die geur vind ik echt geweldig!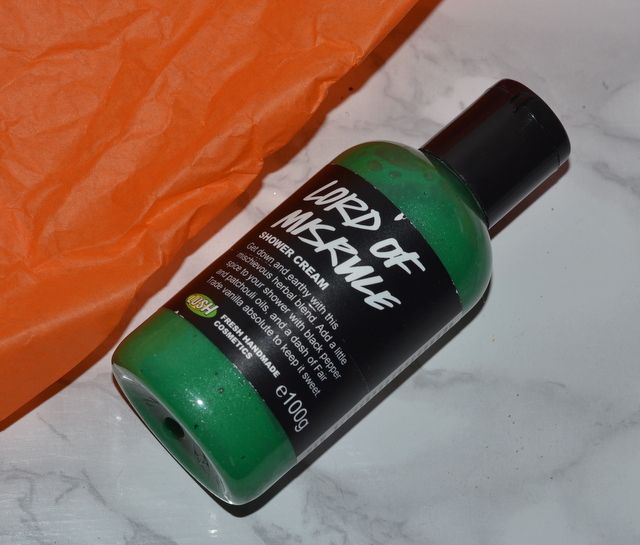 De Lord Of Misrule Shower Cream (€ 16,95 / 250 g) heeft een intens groene kleur en de geur is heerlijk kruidig en ondeugend. Hij bevat oa patchoeli, vanille en zwarte peper. Het is best een speciale geur, en ik kan me best voorstellen dat niet iedereen deze geur kan appreciëren. Ik gelukkig wel! De textuur van deze is romig en zacht, en werkt lekker verzorgend door de tarwekiemolie die erin verwerkt is. Ik vind hem héérlijk, en heb nu al spijt dat ik niet nog een flesje heb gekocht, als back up!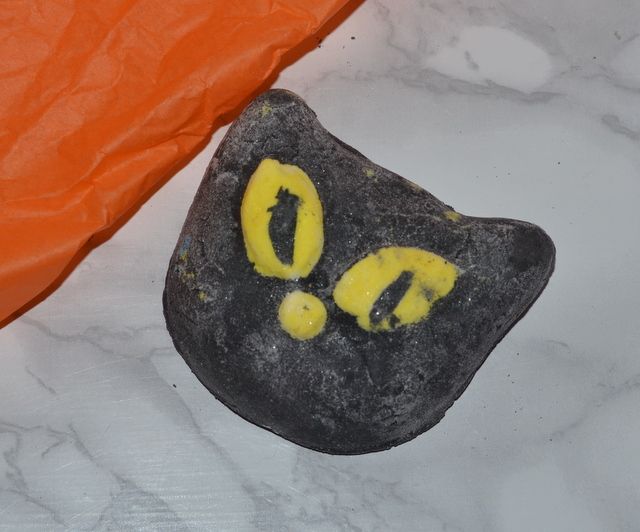 De Bewitched Bubble Bar (€ 6,50) ziet er ongelooflijk schattig uit! Deze zwarte kat brengt je geen ongeluk, maar juist een heerlijk ontspannend moment. Hij heeft de geur van olibanum, bergamot en bramen, wat mij een beetje doet denken aan The Comforter, maar dan iets pittiger. Deze bubble bar verkruimel je onder stromend water en dan zorgt hij voor een romig schuim. Oh, en deze zou geen Halloween product zijn, als hij je badwater geen speciaal kleurtje zou geven, toch? Met deze bubble bar krijgt je badwater een zwarte kleur, met bubbels. Héérlijk!
In de Halloween collectie zitten nog enkele leuke bath goodies zoals schattige pompoenen enzo. De volledige Halloween Collectie kan je hier bekijken.
Heb jij al enkele Lush Halloween goodies in huis? Wat is jouw favoriet?
Volg Nymphette op Twitter – Bloglovin – YouTube – Facebook – Instagram