Een highlighter maakt je make up look helemaal af, je ziet er gewoon 'stralender' uit met een mooie glow. Vandaag toon ik je mijn drie favoriete highlighters voor een alledaagse look.
Er zijn heel wat mooie highlighters, denk maar aan de prachtige Becca Shimmering Skin Perfectors. Maar eerlijk, die vind ik persoonlijk al iets té fel voor een everyday look. Mijn 'Champagne Pop' highlighter gebruik ik enkel voor een feestje ofzo, met een lichte hand dan nog. 😉 Maar goed, gelukkig zijn er ook iets zachtere highlighters die wél perfect zijn voor een everyday make up look!
Dit is de Dior Diorskin Nude Shimmer Instant Illuminating Powder. Ik weet niet of deze nog te koop is nu, maar ik vind hem echt prachtig. Hij is supermooi en van prima kwaliteit!
De Mary-Lou Manizer van The Balm is een populaire highlighter in beautyblogland en terecht! Ook dit is een prachtige, koele highlighter die iedereen erg mooi zal staan. Het is ook meteen de goedkoopste uit mijn drie favorieten.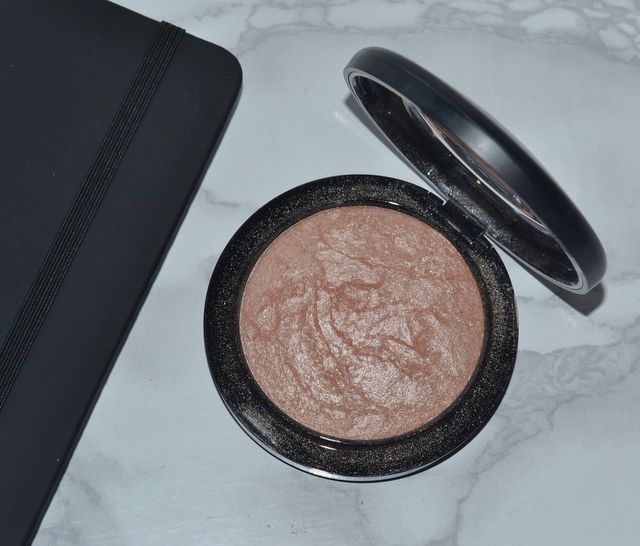 De MAC MSF in de kleur Soft & Gentle is opnieuw een grote favoriet van velen! Deze highlighter is iets warmer en is prachtig bij heel wat verschillende looks. Ik denk dat ik deze het vaakst gebruik!
Swatches: Dior Diorskin Nude Shimmer – The Balm Mary-Lou Manizer – MAC MSF Soft & Gentle 
Welke highlighter gebruik jij in je dagelijkse make up look?
Volg Nymphette op Twitter – Bloglovin – YouTube – Facebook – Instagram