Er zijn heel wat mooie beauty cadeautjes te koop bij oa Rituals, Lush, The Body Shop,… Maar hoe leuk is het om zelf je eigen cadeautjes te maken! Ik heb een aantal kerstballen gevuld met leuke beauty items, en dat ziet er zo leuk uit! Kijk je mee?
Ik kocht losse sneeuwvlokjes, lint en plastieken ballen. Dat is op zich alles wat je nodig hebt, en de inhoud van het cadeautje dan 😉 Maar dat kan je zelf zo duur of zo goedkoop maken als je zelf wil.
De eerste 'kerstbal' die ik maakte is er eentje met twee mooie nagellakjes van Essie. Je kan hier bv. nog een mini vijltje of nagelstickertjes bijstoppen.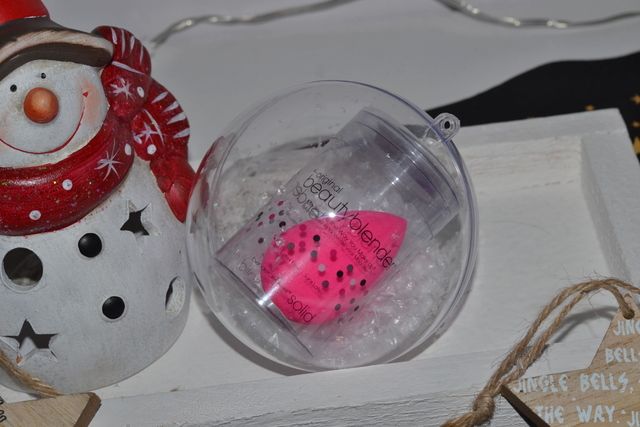 Zelf zou ik énorm blij zijn met deze kerstbal. 😉 Ik ben al jaren een trouwe Beautyblender fan en ik denk dat heel wat make up junkies benieuwd zijn naar dit roze make up sponsje!
Wil je iets meer besteden? Dan kan je ook een kerstbal maken met enkele MAC lipsticks! Hier zou je ook nog een lippenbalsem kunnen bijstoppen.
Deze vind ik ook zo leuk! De votives / mini kaarsjes van Yankee Candle passen precies in deze grote kerstbal. Het ziet er ook zo mooi uit met die sneeuw erbij.
Maar er zijn uiteraard nog tal van leuke beauty items die je in zo'n kerstbal kan stoppen. Denk maar aan handgels, miniproducten, inivisibobbles/ haar elastiekjes, lippenbalsems, badparels,… Ik vind het er echt heel leuk uitzien! Je kan de kerstbal nog opvullen met glitters, mini kerst figuurtjes,…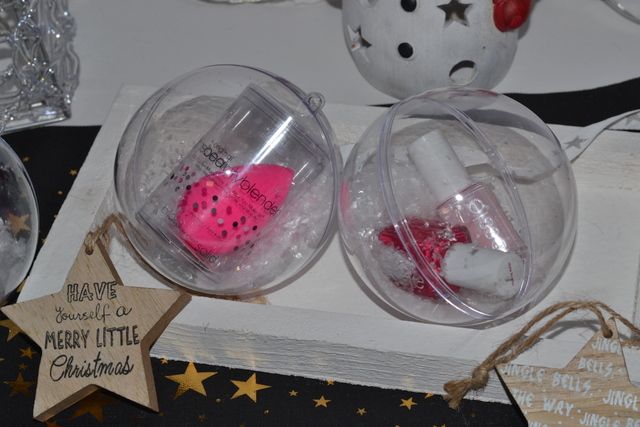 Welke kerstbal zou jij wel willen krijgen?
Volg Nymphette op Twitter – Bloglovin – YouTube – Facebook – Instagram