Een schoonheidsslaapje voor je haar? Het kan met deze nieuwe producten van Gliss Kur!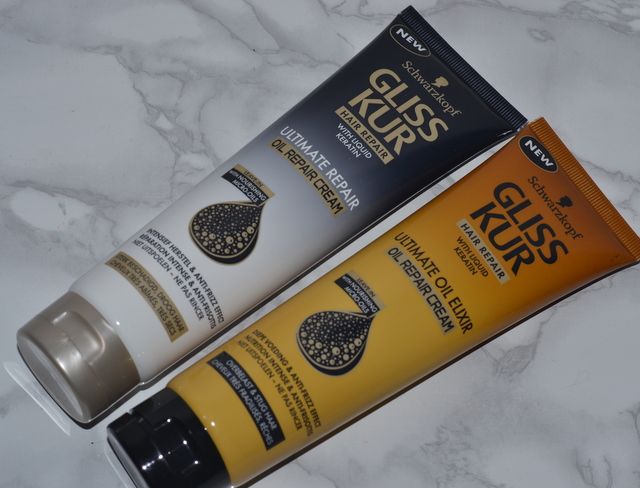 De Oil Repair Creams zijn nieuwe haarkuren die je niet hoeft uit te spoelen. Je kan deze Oil Repair Cream op twee manieren gebruiken:
's nachts: als een intensieve, herstellende behandeling
overdag: als een lichte beauty finish met anti-frizz effect
Er zijn twee varianten: Ultimate Repair of Ultimate Oil Elixir. Ik testte ze allebei uit en review ze graag voor jullie!
De Ultimate Oil Elixir Oil Repair Cream zorgt voor diepe voeding en werkt anti-frizz. Deze is ideaal voor overbelast en stug haar.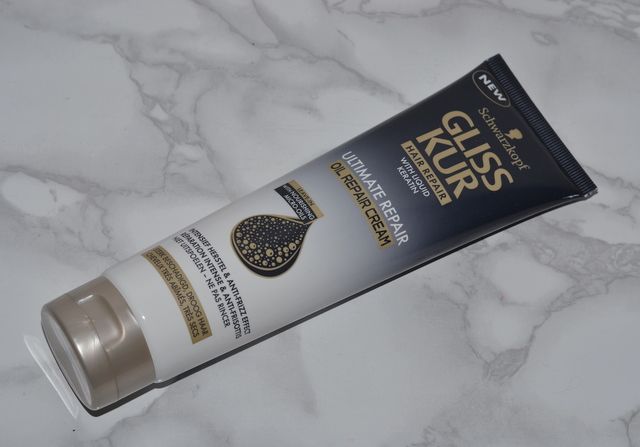 De Ultimate Repair Oil Repair Cream zorgt voor een intens herstel en heeft een anti-frizz werking. Deze is ideaal voor beschadigd en droog haar.
De Oil Repair Creams zitten in een tube en hebben een lichte crème textuur die makkelijk te verdelen is in het haar. Je kan deze dus gebruiken op twee manieren: na het wassen van je haar als extra finish of 's avonds voor het slapen gaan. Ik had eerst een beetje schrik dat mijn haar sneller vet zou worden door deze crèmes maar dat is gelukkig niet het geval. Zelfs niet wanneer ik deze 's nachts een hele nacht heb laten inwerken. Integendeel, mijn haar ziet er stukken beter uit na gebruik van deze crèmes. Ik moet wel zeggen dat ik niet zo heel veel verschil merk tussen de crèmes. Ze zorgen er allebei voor dat mijn haar een mooie glans heeft, goed doorkambaar is en dat mijn haren extra zacht zijn. Mijn haar krijgt van deze Oil Repair Creams een boost en ziet er stralend uit na gebruik. De term 'schoonheidsslaapje voor je haar' klopt wel vind ik! 🙂 Ik ben fan!
De Gliss Kur Oil Repair Creams zijn reeds beschikbaar in de supermarkt of het Kruidvat voor € 5,79. Ik kan ze alleen maar aanraden!
Heb jij al producten van Gliss Kur getest?
Volg Nymphette op Twitter – Bloglovin – YouTube – Facebook – Instagram